Young Musicians at St Clement Danes Church
Even though our Church remains closed for the time being, we wished to bring you music from our very talented Young Musicians' Recitals. We hope to post audio or video each Tuesday at 13.10, the time of our normal free recitals in the Church.
Sit back, relax and we hope you enjoy the stunning music our talented musicians are performing. Please visit their social media for more from them and please remember to visit our donation page if you have enjoyed the performance.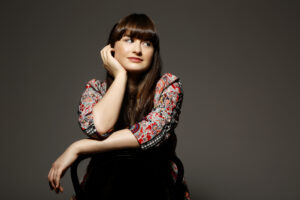 Laura Farré Rozada is an award-winning pianist and mathematician, deemed a 'Rising Star' by BBC Music Magazine. She is currently a PhD candidate at the Royal Birmingham Conservatoire, where she has been awarded a Midlands4Cities AHRC Doctoral Studentship. Laura has successfully auditioned for and secured residencies such as the WRCMS 2017 in Canada, the BCMG: NEXT Scheme 2018/2019 and the Ensemble Evolution 2019 at the Banff Centre, the latter generously supported with the Cyril and Elizabeth Challice Fund for Musicians Award.
Her debut album 'The French Reverie' (2018) was crowdfunded by 208 patrons from 28 countries across the 5 continents. Phillipe Sommerich from Classical Music Magazine described it as 'a model for young artists making their recording debuts'. During a concert tour of more than 25 concerts, Laura has presented her project in 5 countries, including the cities of New York, Toronto, Chicago, Boston, Los Angeles, Montreal, San Francisco, Colorado Springs, Barcelona, Madrid, Girona, Sofia and London, among many others.
As a soloist, she has performed in Spain, France, Germany, Canada, USA, Bulgaria and the UK. Laura has worked with conductors Edmon Colomer, Timothy Lines, Jean Deroyer, Steven Schick, Tyshawn Sorey, Thomas Foskett-Barnes, Matthew Hardy, Tomàs Grau and Jean-Bernard Matter. She has also performed side-by-side with Birmingham Contemporary Music Group, Ensemble Court-Circuit and International Contemporary Ensemble. She has appeared on the national and international media such as France 3, France Musique, BBC Radio 3, Brum Radio, Classic FM Radio, Bulgarian National Radio, Peruvian Radio Filarmonía, BBC Music Magazine and Classical Music Magazine.
Laura has worked with renowned composers including George Crumb, Brian Ferneyhough, Michael Finnissy, Rebecca Saunders and Rolf Hind. She has given 16 world premieres and 29 national premieres of works written by Philippe Manoury, David Lang, George Lewis, Dai Fujikura, Anna Thorvaldsdóttir, Vladimir Djambazov, Thierry Escaich, Ofer Ben-Amots, Tyshawn Sorey, Miya Masaoka and Alex Baranowski, among others.
As a researcher, she has been a guest lecturer at Boston University, Colorado College and the University of Colorado in Colorado Springs. She completed her Master of Music degree at the Royal College of Music in London as an RCM Patrons' Award Holder, where she received an 'Exceptional' Distinction (94%) for one of her final recitals. Previously, she graduated with Distinction from her Bachelor and Master piano studies with Jean-François Dichamp at the Catalonia College of Music (ESMUC), and from her Bachelor's degree in Mathematics at the Polytechnic University of Catalonia (UPC). She obtained several Distinction Awards in all her studies.