The Bombing of
St Clement Danes Church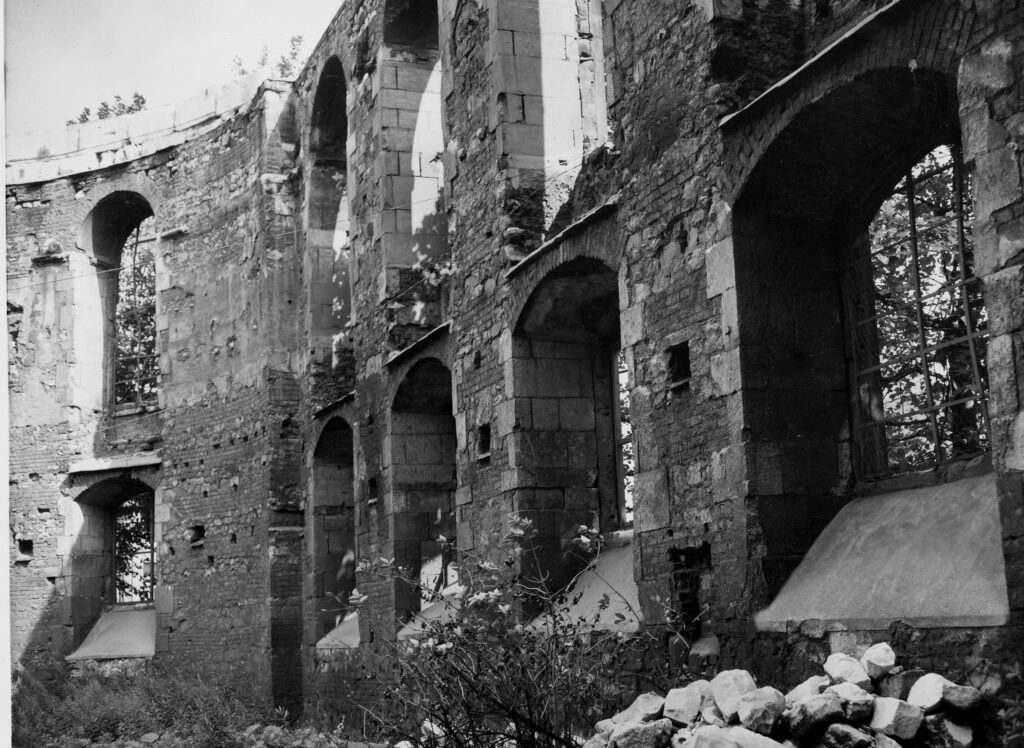 80th Anniversary
10th May 1941 - 2021
A DEVASTATING
ONSLAUGHT
The worst air raid on London during the Blitz took place on 10-11 May 1941.
Destruction was spread out all over the city, with German bombers targeting all bridges west of Tower Bridge, factories on the south side of the Thames, the warehouses at Stepney, and the railway line that ran north from Elephant and Castle.
505 bombers flew to London on the night of 10 May. The German pilots had 15 minutes to locate and bomb their targets once they reached London, but still the bombing lasted nearly seven hours, starting at 11pm on 10 May and continuing until the all-clear sounded at 5.50am the next morning. British anti-aircraft batteries and RAF night-fighters managed to shoot down 33 planes, but despite their best efforts, that night was one of the most destructive raids of the war. St Clement Danes church received a direct hit. An incendiary bomb pierced the lead covered roof, and exploded within the roof space, setting the church ablaze.
SIGHT OF TOTAL DESTRUCTION
Once the "All Clear" siren sounded just before dawn, William Pennington-Bickford, the Rector at St Clement Danes, and his wife Louie, surveyed the remains of their beloved church. The sight that greeted them was one of total destruction. The beautiful roof, wooden galleries, and panelling,even the stained-glass windows fell victim, all consumed by the fire. Only the outer walls and bell tower remained standing. The sight broke William, and within a month he died of a broken heart. Louie, unable to live without her husband took her own life a short while after.
THE LAST MAJOR RAID
OF THE BLITZ
The night of 10-11 May 1941 marked the last major raid of the Blitz. It inflicted the highest number of casualties of any single night raid of the Blitz: 1,436 Londoners killed and over 2,000 others seriously injured.
After the war, the RAF were looking for a central London church to adopt, so negotiations were had with The Diocese of London, and eventually a deal was struck. It was agreed that if the RAF rebuilt St Clement Danes Church to Sir Christopher Wren's designs, the RAF could have its central church.
A worldwide fundraising campaign was launched to raise £125,000 to enable the rebuilding. Within months, the generosity of the grateful British public, and those from the allied Commonwealth nations, enabled work to commence.
The church was completed in September 1958 and on the 19thOctober, Her Majesty Queen Elizabeth II attended the reconsecration service at the elegantly rebuilt church.
Subscribe to our regular newsletter for all the latest news