Carol Service at St Clement Danes with
601 (County of London) Sqn RAuxAF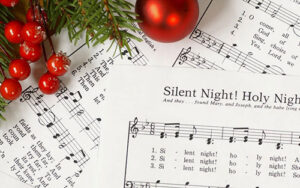 A special occasion had by all at St Clement Danes' Carol Service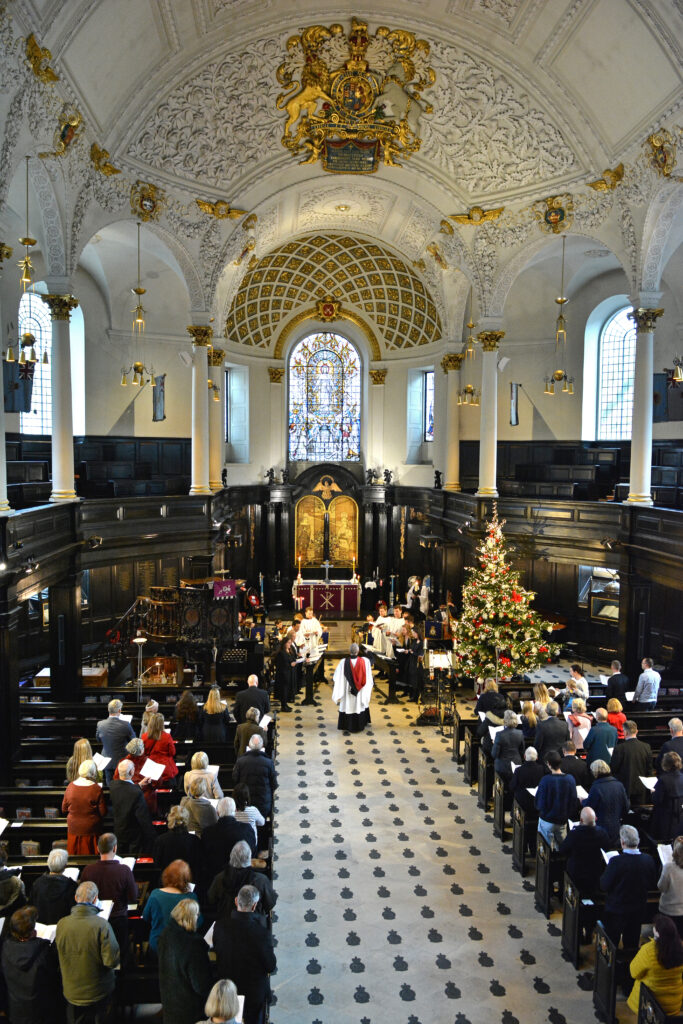 Many gathered to enjoy a traditional carol service at St Clement Danes Church, the Central Church of the Royal Air Force.
With the high quality St Clement Danes' professional choir led by Director of Music Simon Over accompanied by the Royal Air Force Salon Orchestra, a special occasion was had by all.
After the service the congregation were treated to the French 75 Cocktail from the St Clement Danes Cocktail Book collection, curated by Hon. Gp Capt Paul Beaver of 601 (County of London) Sqn RAuxAF. The 2nd edition hardback book was launched to help raise funds to restore the steeple and modernise the church.
Books are now available from the church website shop at https://shop.stclementdanesraf.org/
The service was led by our Resident Chaplain The Reverend Mark Perry; Hon. Gp Capt Sally Bridgeland (Ambassador of St Clement Danes Church) took part in the service and kindly provided the refreshments; photographs are displayed by express permission of John Goodman; the Salon Orchestra played by permission of the Air Force Board of the Defence Council.