Remembrance at St Clement Danes Church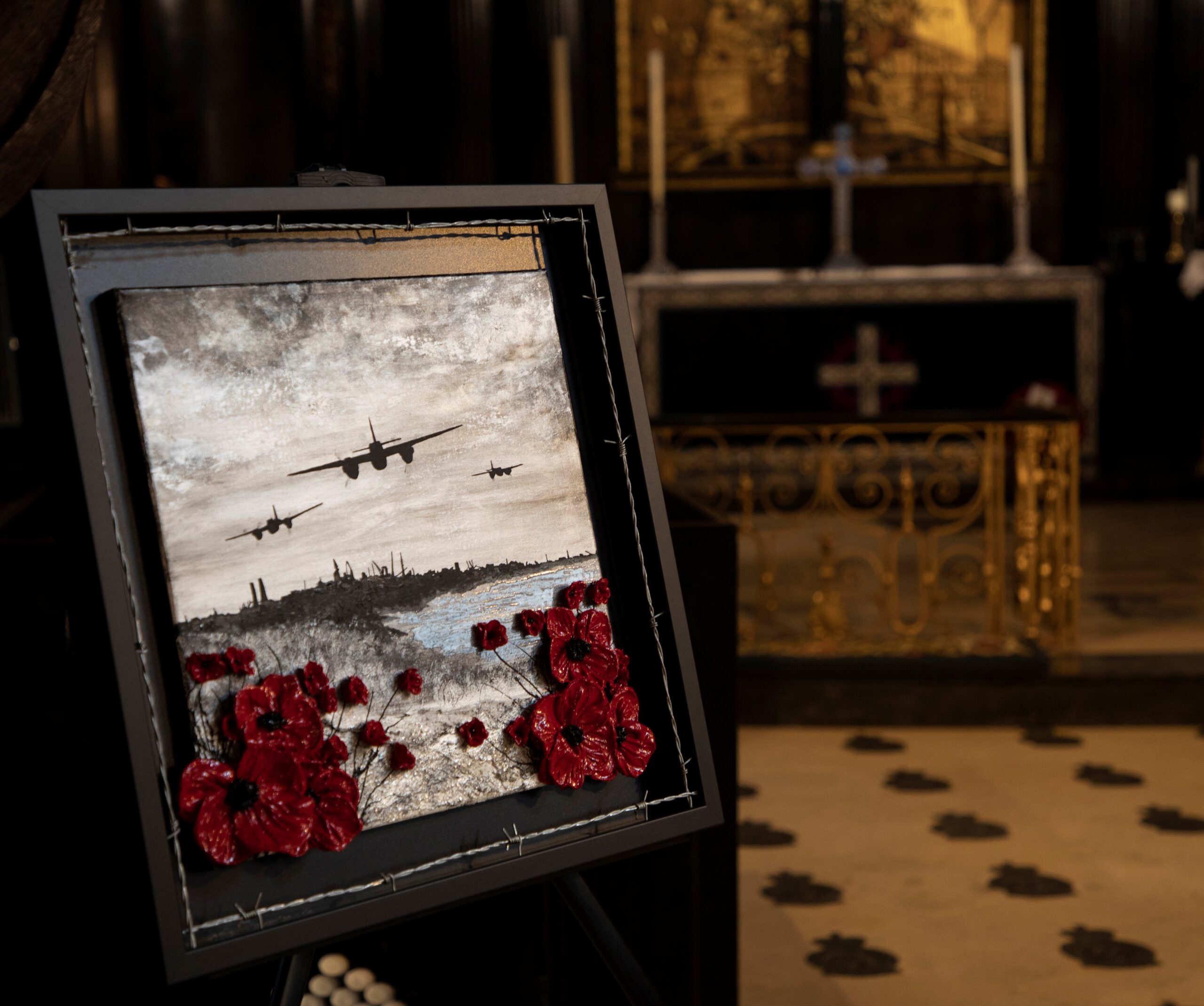 The Central Church of the Royal Air Force remembers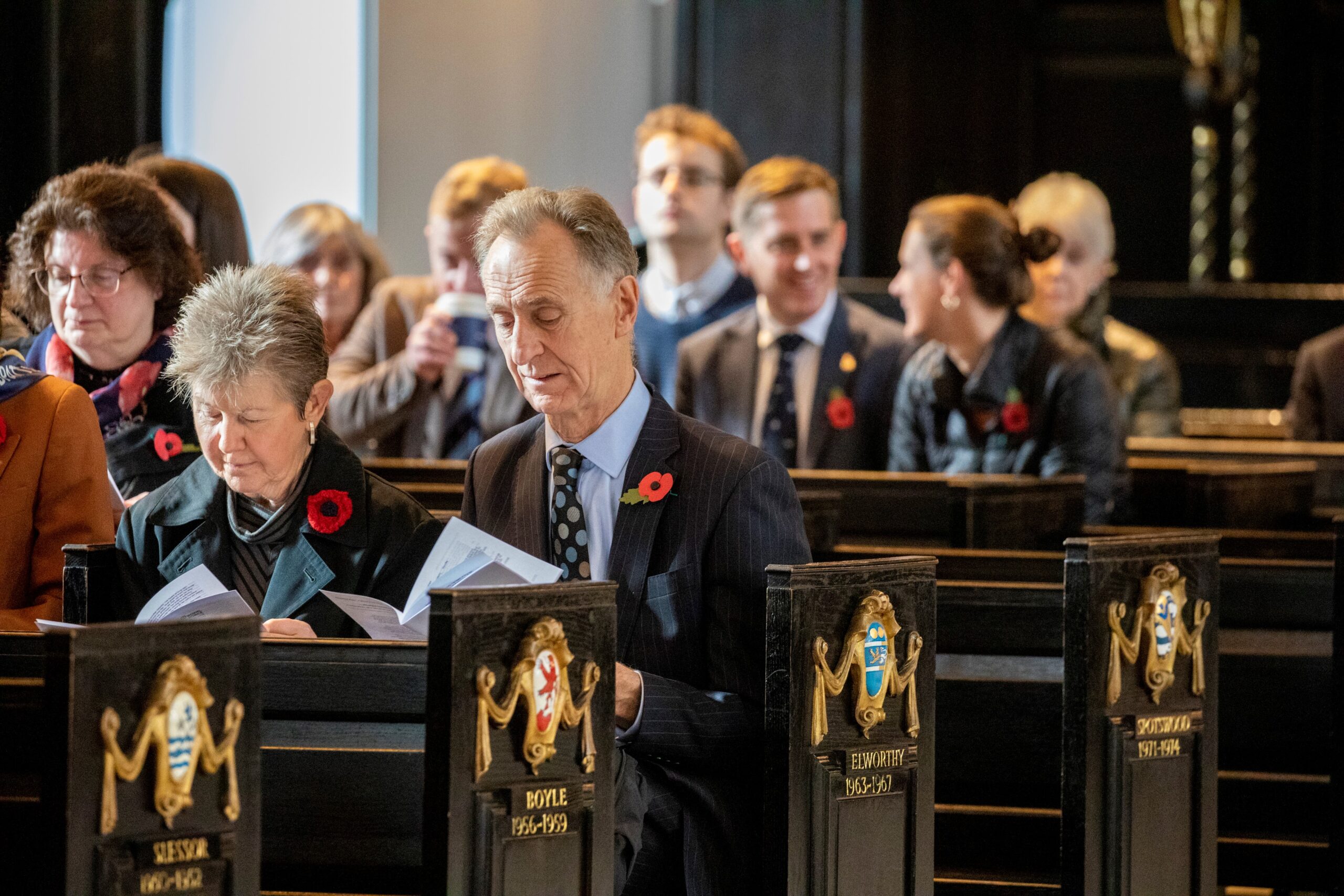 As the Central Church of the Royal Air Force, Remembrance is an important time for St Clement Danes, and the community came together to remember in a variety of ways during this period. 
From 10 to 13 November, Remembrance artwork by Jacqueline Hurley was displayed in the church. Jacqueline's beautiful and poignant paintings feature poppies alongside scenes of war, and proved to be a popular and powerful addition to the church's art during this time, creating conversations and engagement with the many themes of Remembrance. The paintings also featured as visual points of focus during the main Remembrance Sunday service.  
At the Armistice Day service on 11 November, we were joined by veterans' groups from the USA and the Netherlands. American veterans were visiting the UK with the Greatest GENERATIONS Foundation, in commemoration of the 80th anniversary of the first arrival of US forces in the UK for participation in the war in Europe. This group included veterans of the Second World War and Vietnam War, and the visit provided an opportunity to come together as allies and recall our shared history, which for St Clement Danes itself includes the gift of our highly regarded organ from the United States Air Force.
Remembrance Sunday saw a service attended by ove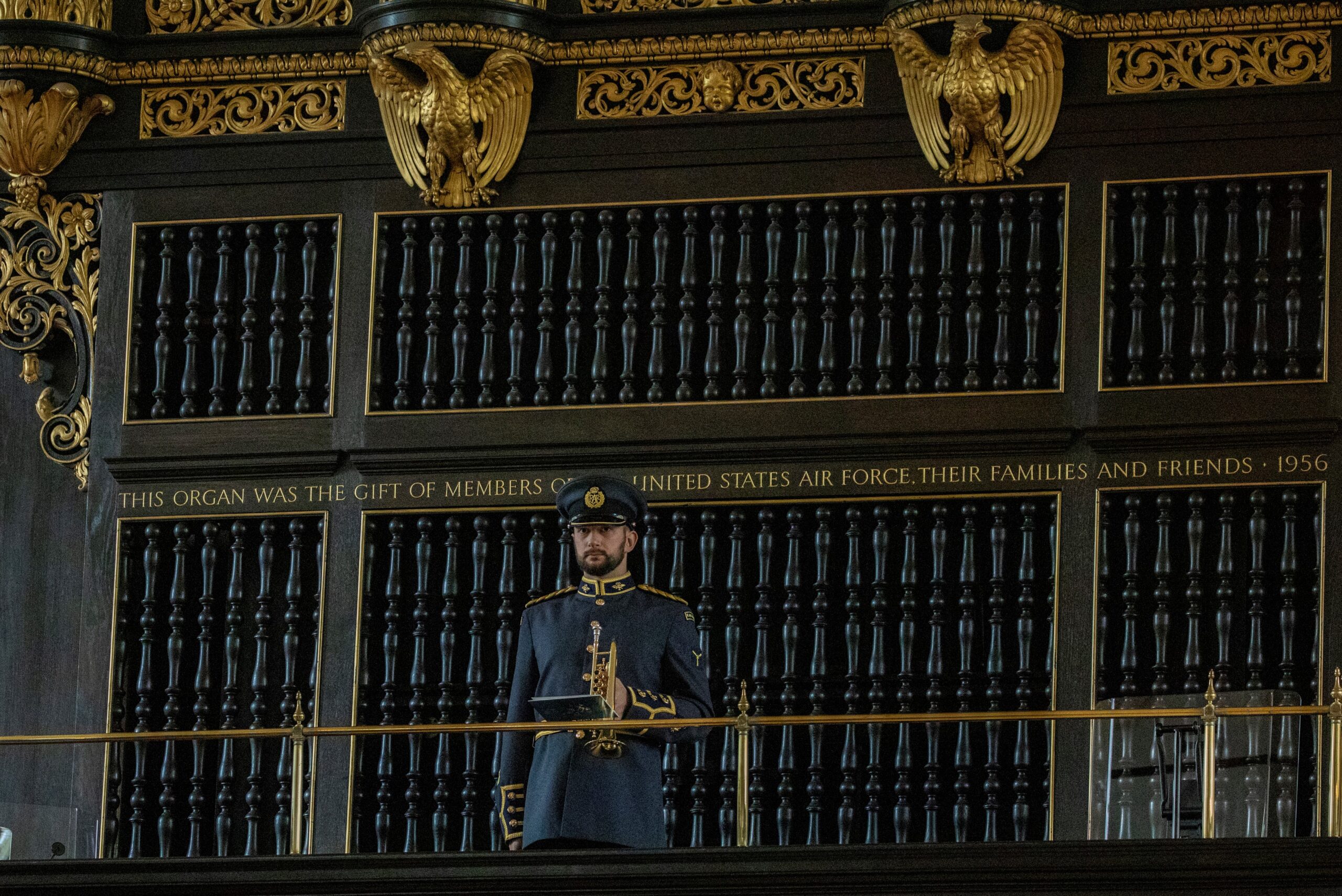 r 100 people, and an opportunity to reflect together as members of the congregation, public, Royal Air Force personnel, and veterans. The King's Colour was present at the service, and music, words, and silence created space and focus to remember those who serve and have served.
The Resident Chaplain, Reverend Mark Perry reflects, "Remembrance is a special time at the Central Church of the Royal Air Force. We especially remember those who gave their lives through war. They left home, family and friends often to foreign lands in the search of justice, freedom and peace. Remembrance spurs us onwards in the search for unity and peace of all humanity."