Memorial Plaque to Polish Airmen
Celebrate the 30th Anniversary of the unveiling of the Memorial Plaque to Polish Airmen in St. Paul's Cathedral, London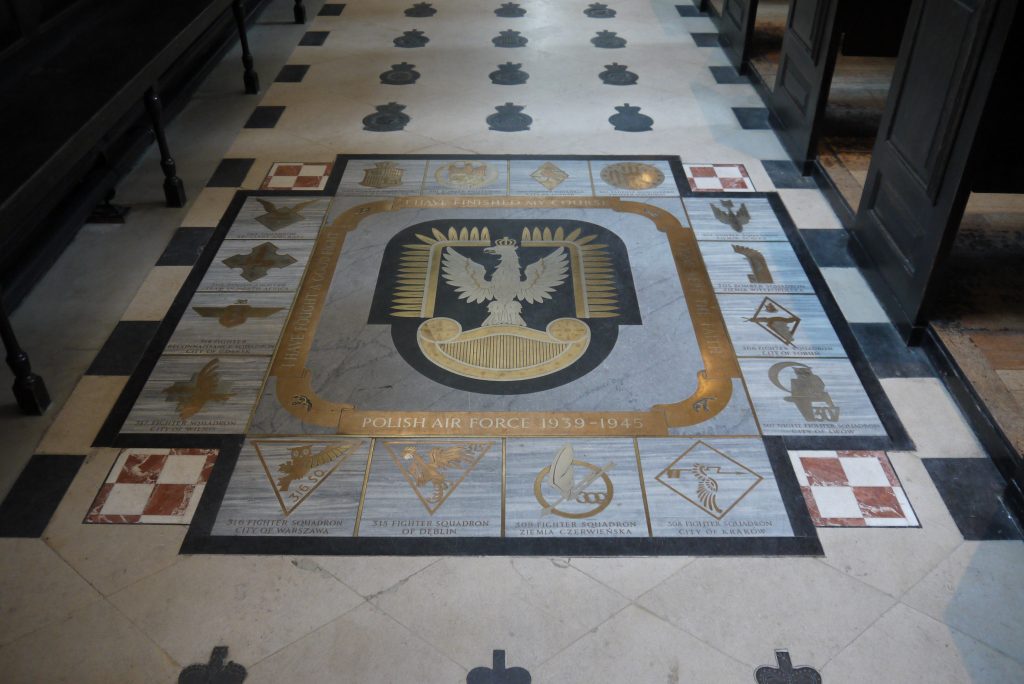 Sunday 7th June, was the 30th Anniversary of the unveiling of the Memorial Plaque to Polish Airmen in St. Paul's Cathedral, London.
Under normal circumstances, we would have been gathering at the Plaque to attend the annual wreath laying ceremony. This of course, is not possible this year due to the prevailing situation with Covid 19.
You are therefore cordially invited to join the Polish Airmen's Association UK at a  'virtual' commemorative wreath laying.
Please enjoy the video ceremony and feel free to visit the Polish Airmen's Association website.