Dean of Coventry Cathedral's Community of the Cross of Nails awarded Honorary Doctorate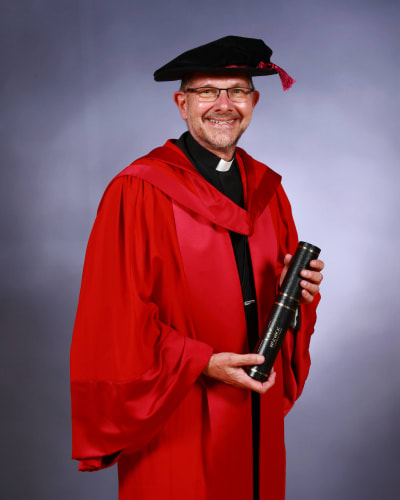 Congratulations to The Very Reverend John Witcombe on his award of Honorary Doctorate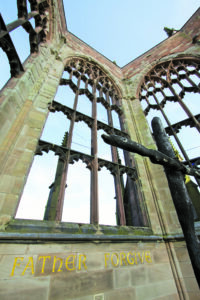 St Clement Danes Church, the Central Church of the Royal Air Force, congratulate Dean John Witcombe of Coventry Cathedral for the award of honorary doctorate from Warwick University.
The University awarded the honorary doctorate in recognition of the Dean's world-wide work at Coventry Cathedral and his key role in Coventry's City of Culture 2021 bid and delivering the programme of events.
St Clement Danes Church is a partner of Coventry Cathedral's Community of the Cross of Nails.
In partnership with the Community of the Cross of Nails, a service of reconciliation recently took place.  The Very Reverend John Witcombe Dean of Coventry  joined us at St Clement Danes uniting us through the RAF Chaplaincy's partnership with the CCN. Members of the CCN strive to adhere to the three guiding principles of the Community of the Cross of Nails:
Healing the wounds of history
Learning to live with difference and celebrate diversity
Building a culture of peace
A variety of people attended the service from across the Royal Air Force, the City of London, members of the public and ecumenical members from the RAF Chaplains' Profession. The service was a warm and memorable occasion.