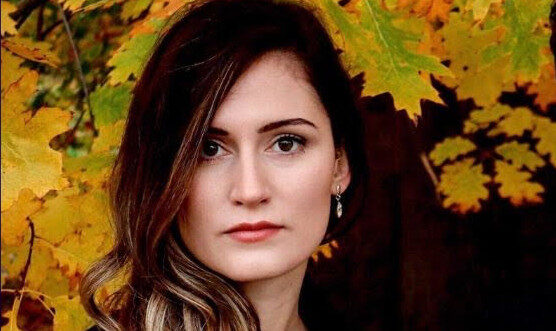 Date
12 Nov 2023
Expired!
Free lunchtime Remembrance Recital ~ hosted by Ana Beard Fernández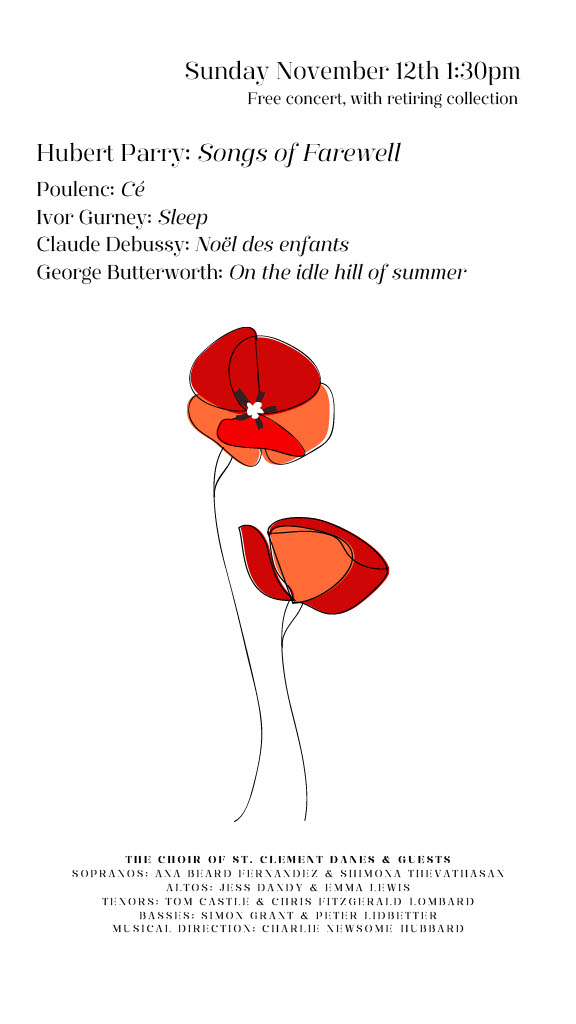 Remembrance Recital at the Central Church
St Clement Danes Church are holding a recital of Parry's Songs of Farewell, interspersed with songs by Gurney, Butterworth, Poulenc and Debussy. The performance will be given by the St. Clement Danes professional octet on the 12th November at 1:30pm, following St Clement Danes Church Service of Remembrance

Sir Charles Hubert Hastings Parry's Songs of Farewell were composed between 1916 and 1918, and were among his last compositions. Written during the First World War, these songs take us on a journey through turmoil to finding peace, and are filled with God's hope. The final song Lord, let me know mine end, Psalm 39, leads us home to a feeling of deep repose, 'O spare me a little, that I may recover my strength before I go hence and be no more seen.'
Interwoven with Parry's Songs of Farewell are Francis Poulenc's Cé, Ivor Gurney's Sleep, Claude Debussy's Noël des enfants qui n'ont plus de maison 
andGeorge Butterworth's On the idle hill of summer (A Shropshire Lad). These will be sung by; Jess Dandy'stunning …sumptuous tone and beautiful legato' The Times,Ana Beard Fernández 'incessantly talented' The Indiependant, Peter Lidbetter 'confident, clearly defined…pleasing tone' OperaWire, and Shimona Thevathasan 'mellifluous soprano..sparkled' OperaChaser.
There will be time for reflection during the performance, which is expected to be around 45 minutes long. The recital is free to attend, with donations gratefully received at the end of the performance.