"Virtual" Holy Communion Wednesday 12th August 2020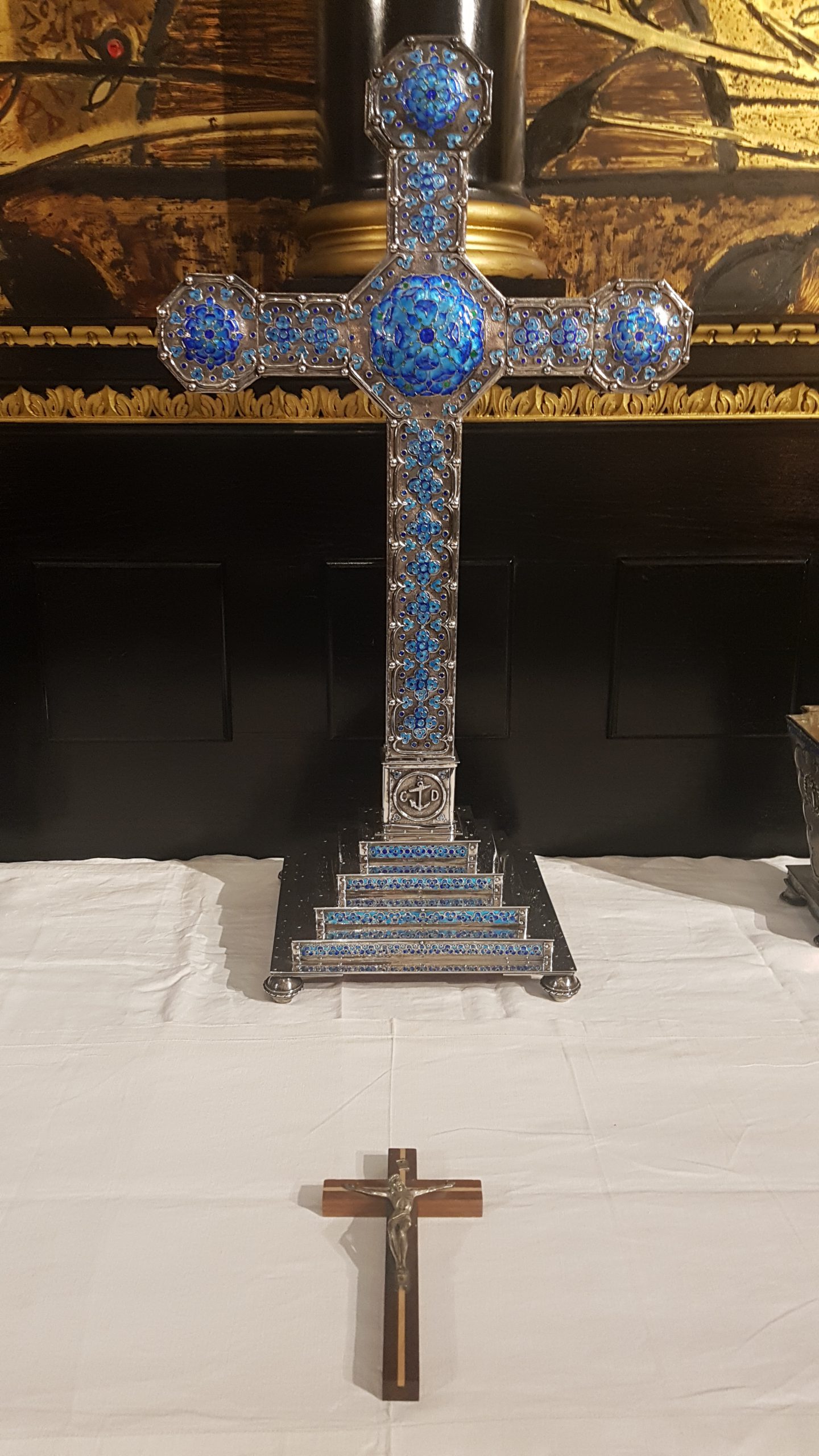 Message from our Padre, David Osborn:
Good Afternoon, thank you for joining us for our regular Wednesday afternoon act of Holy Communion.
As we come together virtually, in the presence of our Lord, take a little time after our Communion to pray for all effected by the virus pandemic, pray also for family, friends, neighbours and colleagues.
This Sunday, I will be holding our service by PodCast, I shall post details in our News section on the website and on our Facebook, Twitter and Instagram accounts. Please join us on Sunday at 11.00.
God Bless you and your family
David Osborn
Act of Spiritual Communion
First settle yourself quietly without distractions.
Turn the phone and TV off.
You might want to play quiet, reflective music in the background.
You may want to light a candle as a focus.
You could even set up a 'prayer corner' with any religious images, statues, candles etc.
Be still, and know that God is with you.
In the name of the Father and of the Son and of the Holy Spirit.
Amen.
Now call to mind your sins and make this act of contrition:
Lord Jesus Christ, Son of the living God, have mercy on me, a sinner.
Ask God for his forgiveness:
May the Lord in all his mercy, grant me forgiveness of my sins, deliver me from evil, and bring me to the joy of eternal life.
Amen.
At this point read the Opening Prayer (Collect) for the day – or for the previous Sunday if you have this available from a pewsheet or online. If not, then use this general prayer:
O Lord our God, accept the fervent prayers of your people; in the multitude of your mercies look with compassion upon us and all who turn to you for help; for you are gracious, O lover of souls, and to you we give glory, Father, Son, and Holy Spirit, now and for ever.
Amen.
Now read the Gospel of the day or of the previous Sunday. If you have no access to online resources or no current pewsheet, you may read one of the following Gospel passages:
1 John 1
The Word of Life
We declare to you what was from the beginning, what we have heard, what we have seen with
our eyes, what we have looked at and touched with our hands, concerning the word of life— this
life was revealed, and we have seen it and testify to it, and declare to you the eternal life that
was with the Father and was revealed to us— we declare to you what we have seen and heard
so that you also may have fellowship with us; and truly our fellowship is with the Father and with
his Son Jesus Christ. We are writing these things so that our joy may be complete.
This is the message we have heard from him and proclaim to you, that God is light and in him
there is no darkness at all. If we say that we have fellowship with him while we are walking in
darkness, we lie and do not do what is true; but if we walk in the light as he himself is in the
light, we have fellowship with one another, and the blood of Jesus his Son cleanses us from all
sin. If we say that we have no sin, we deceive ourselves, and the truth is not in us. If we confess
our sins, he who is faithful and just will forgive us our sins and cleanse us from all
unrighteousness. If we say that we have not sinned, we make him a liar, and his word is not in
us.