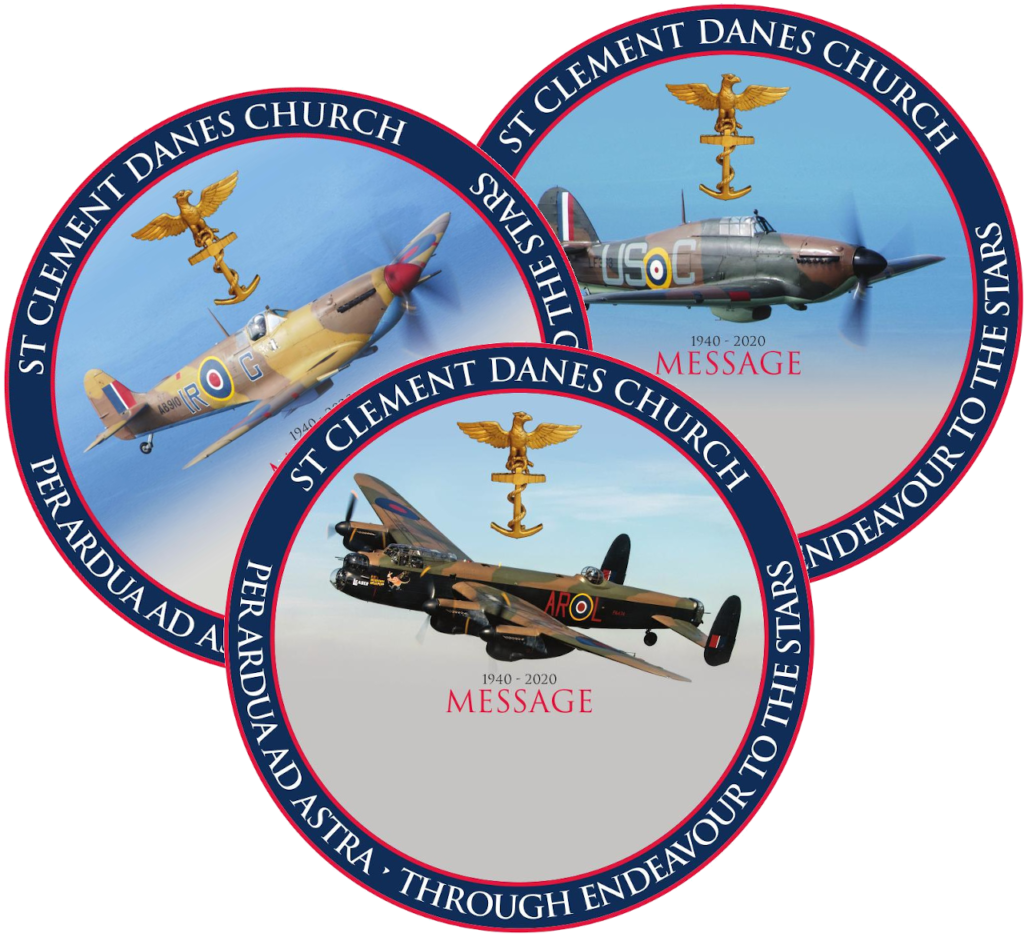 Unique Roundels for your special message
To commemorate Remembrance Sunday on the 8th November 2020 and the 80th anniversary of The Battle of Britain, St Clement Danes Church has designed three unique Remembrance Roundels featuring iconic RAF aircraft from the period.
Each Roundel depicts either a Spitfire, Hurricane or Lancaster Bomber.
The Roundels are 156mm (6 inches) in diameter, with space for your personal remembrance message. Your messages will be hand written onto your Roundel and displayed in the church during Remembrance week.
There is more information on our website shop, or sign up for your copy of "Eagle & Anchor" the St Clement Danes Newsletter on the website.
Simply go to our shop to order the Roundel of your choice, type your message with your order details. Once we receive your order, we will write your message on the Roundel, photograph it, send you a copy and then display it in the church.
The Roundels are available now and we ask for a minimum donation of only £5.00. If you are a UK Tax payer, please don't forget to tick the Gift Aid box as we will be able to claim a further £1.25 from the government.