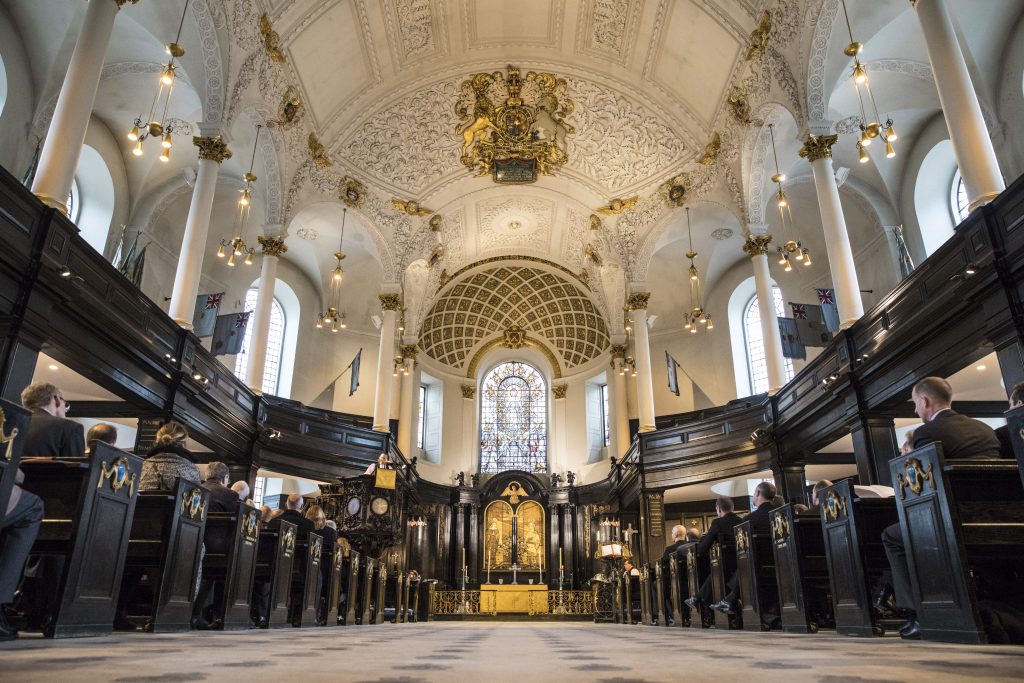 Latest Opening Updates
5 Jan 21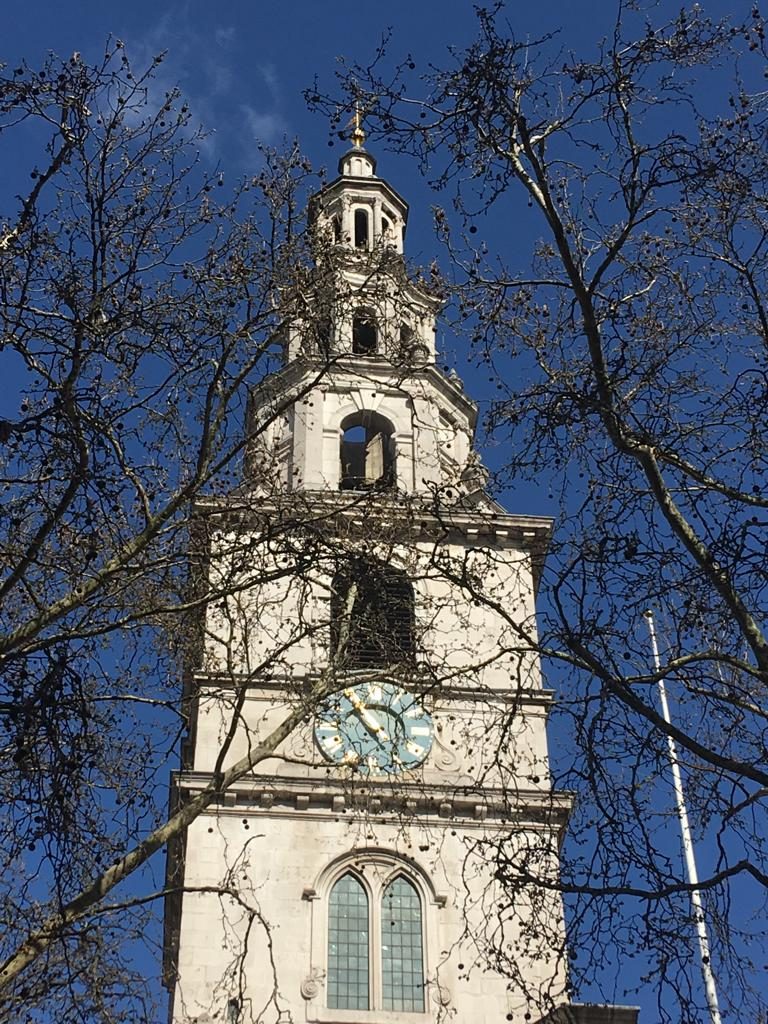 Closed until further notice
Following the announcement from the Prime Minister yesterday, 4th Jan, St Clement Danes church is now closed until further notice.
You can still join us online by following our social media channels and subscribing to our YouTube channel.
Stay safe and we'll update this page as we know more.
On arrival at the Church
Please ring 020 7242 8282 to inform the staff that you have arrived.
You will be asked to enter the Church via the South door.
This is on the right side of the Church as you view from the front of the Church and on the Trafalgar Square bound side of the road, opposite the 190 Strand building and the Yorkshire Building Society.
There are steps up from the pavement so please telephone us to let us know of any mobility requirements.
You, and everyone in your group, must wear a face covering for the whole duration of your time in the church; please put it on before you enter.
Hand sanitiser will be provided for your use on entry and you and your group are to maintain social distancing of 2m/6ft at all times, from anyone not in your group, including church staff.
Please only sit where staff show you, in order to ensure a safe environment for people who come in after you. Some seating will be marked 'not to be used', in order to maintain social distancing.
Your visit will be for a maximum of 30 minutes
Please arrive on time as if you miss your allocated time, at best you may have to wait or, at worst, you may have to re-arrange your visit for another day. This is due to an allotted cleaning time between visits and other booked appointments.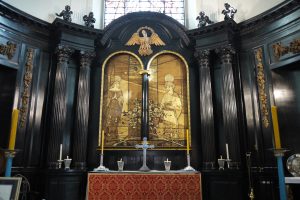 Please note that we are not selling Church Merchandise at present and that all books and literature have been removed. 
You are very welcome to bring along your own prayer book or bible. Please ensure you take any literature you bring away with you.
We ask that you comply with Government guidance at all times and adhere to social distancing of at least 2 metres.
See "https://www.gov.uk/coronavirus" if you would like to check this information before visiting.
In particular we ask that those who are at increased risk of severe disease from COVID-19, check the appropriate guidance.
We hope you have a wonderful and peaceful visit to our church and we look forward to welcoming you soon.