Royal Air Force
Founder's Day Service 2020
---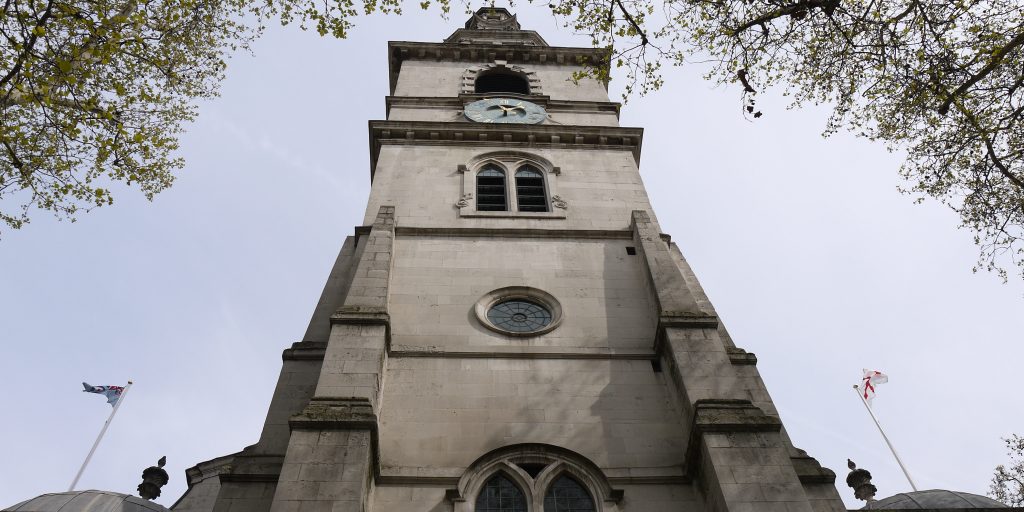 Welcome to our Royal Air Force Founder's Day Service for 2020.
Join us in our special online service here at St Clement Danes Church.
This year we have the pleasure to be joined by the Royal Air Force's Chaplain in Chief,
The Venerable (Air Vice-Marshall) John R Ellis QHC RAF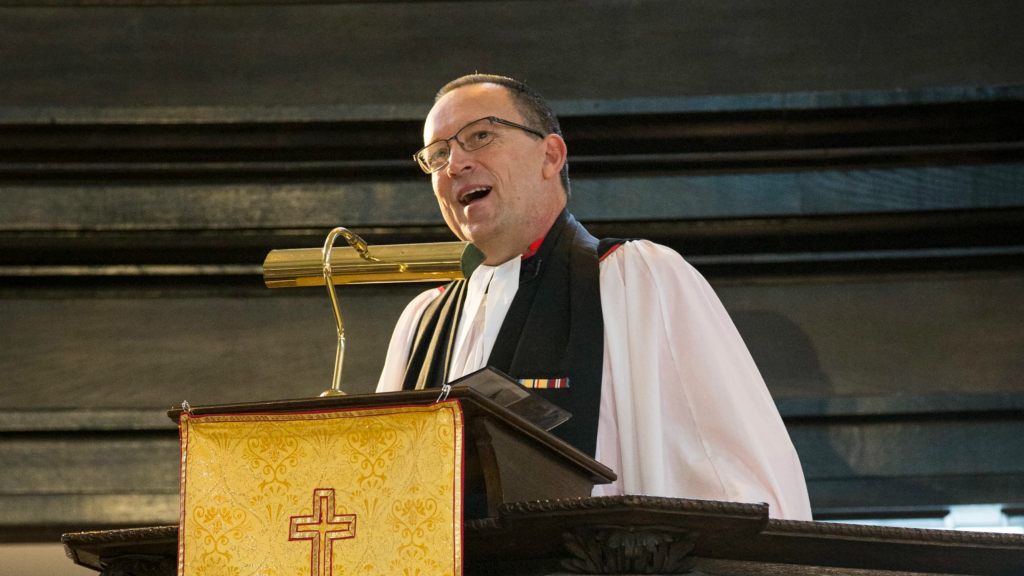 An address and prayers from our
Chaplain-in-Chief
---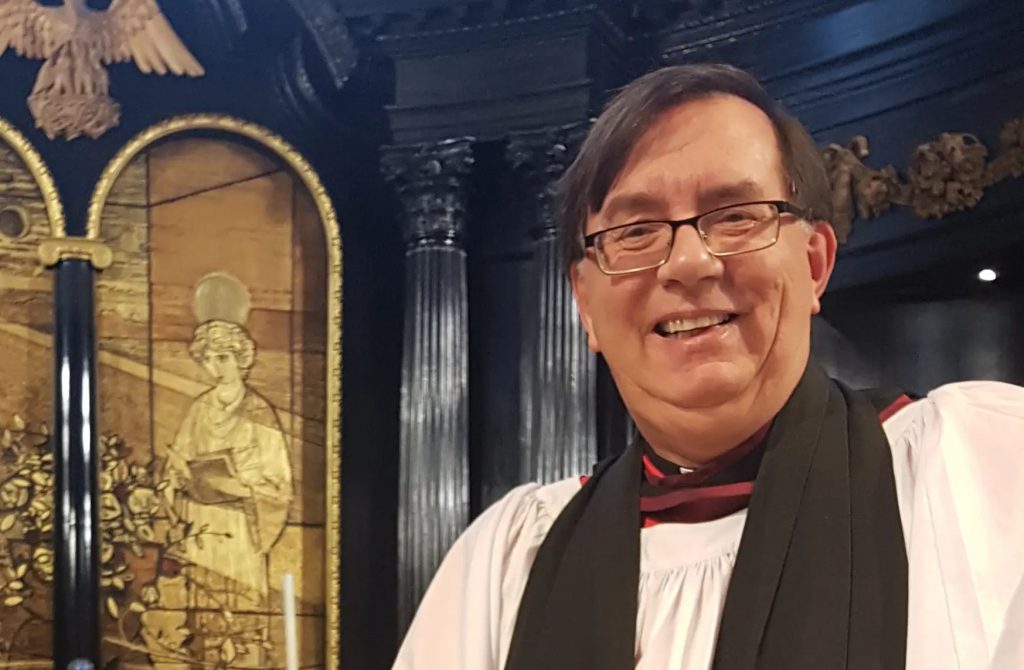 Resident Chaplain David Osborn gives his address
Mary Magdalene went and announced to the disciples, 'I have seen the Lord'; and she told them that he had said these things to her.
Once Mary has met Jesus in the garden on that first Easter morning, what happens next?
Well, consider this:
The women who are first on the scene call for assistance.
The disciples send a rallying call to all those who have scattered to the four winds.
The authorities then sound the alarm. Emergency, everyone back to base, a situation has arisen: there's trouble at mill.
Then at first nothing changes: the disciples remain confused, the women weep and wonder, the authorities act with anger and surprise; chaos, dispute, fear and bewilderment still swirl around the participants.
But we all know: the world changes with the story of Easter; there can be no going back, we are all changed, transformed by that account In a moment we are swapped, between this world and the next and back again No longer can we pretend that Jesus of Nazareth was now just a normal human being;
Human yes, normal, no.
So we need help, some assistance, some guidance about how to proceed: What do we do next? What did the disciples do next?
Well they gradually got themselves together, gradually brought some semblance of normality back into their own lives: even if it meant gathering together secretly, for fear of the authorities
Eventually someone has to take charge: Judas is dead, John appears to be reluctant, so the lot falls on to Peter. Peter who denied Jesus three times, Peter who was alerted to his lack of faith by a call from a cock crow…. Peter the fisherman, who somehow gets his act together in time to lead the disciples, the early church and become the first Bishop of Rome
When the call goes out: our Lord is Risen: people respond in their own ways; there is no right or wrong way: we are just called to respond…. By prayer, by worship, by proclamation, by acts of good work; by selfless devotion, this list goes on but the call remains the same
Our service continues with words and prayers from the Revd David Osborn
---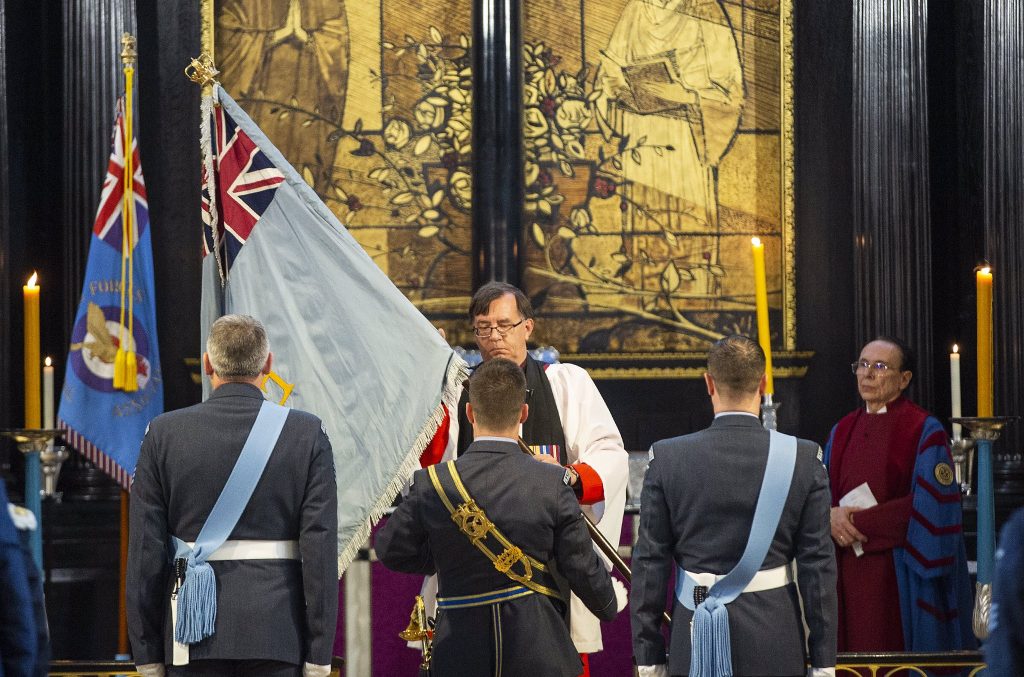 A Bible reading
The prayer for today
Almighty Father, you have given your only Son to die for our sins and to rise again for our justification: grant us so to put away the leaven of malice and wickedness that we may always serve you in pureness of living and truth; through the merits of your Son Jesus Christ our Lord, who is alive and reigns with you, in the unity of the Holy Spirit, one God, now and for ever. Amen
A reading from the prophet Isaiah Chapter 40
Why do you say, O Jacob,
   and speak, O Israel,
'My way is hidden from the Lord,
   and my right is disregarded by my God'?
Have you not known? Have you not heard?
The Lord is the everlasting God,
   the Creator of the ends of the earth.
He does not faint or grow weary;
   his understanding is unsearchable.
He gives power to the faint,
   and strengthens the powerless.
Even youths will faint and be weary,
   and the young will fall exhausted;
but those who wait for the Lord shall renew their strength,
   they shall mount up with wings like eagles,
they shall run and not be weary,
   they shall walk and not faint.
Psalm 16
Protect me, O God, for in you I take refuge.
I say to the Lord, 'You are my Lord;
   I have no good apart from you.'
As for the holy ones in the land, they are the noble,
   in whom is all my delight.
Those who choose another god multiply their sorrows;
   their drink-offerings of blood I will not pour out
   or take their names upon my lips.
The Lord is my chosen portion and my cup;
   you hold my lot.
The boundary lines have fallen for me in pleasant places;
   I have a goodly heritage.
I bless the Lord who gives me counsel;
   in the night also my heart instructs me.
I keep the Lord always before me;
   because he is at my right hand, I shall not be moved.
Therefore my heart is glad, and my soul rejoices;
   my body also rests secure.
For you do not give me up to Sheol,
   or let your faithful one see the Pit.
You show me the path of life.
   In your presence there is fullness of joy;
   in your right hand are pleasures for evermore.
A reading from John's Gospel chapter 20
When it was evening on that day, the first day of the week, and the doors of the house where the disciples had met were locked for fear of the Jews, Jesus came and stood among them and said, 'Peace be with you.' After he said this, he showed them his hands and his side. Then the disciples rejoiced when they saw the Lord. Jesus said to them again, 'Peace be with you. As the Father has sent me, so I send you.' When he had said this, he breathed on them and said to them, 'Receive the Holy Spirit. If you forgive the sins of any, they are forgiven them; if you retain the sins of any, they are retained.'
But Thomas (who was called the Twin), one of the twelve, was not with them when Jesus came. So the other disciples told him, 'We have seen the Lord.' But he said to them, 'Unless I see the mark of the nails in his hands, and put my finger in the mark of the nails and my hand in his side, I will not believe.'
A week later his disciples were again in the house, and Thomas was with them. Although the doors were shut, Jesus came and stood among them and said, 'Peace be with you.' Then he said to Thomas, 'Put your finger here and see my hands. Reach out your hand and put it in my side. Do not doubt but believe.' Thomas answered him, 'My Lord and my God!' Jesus said to him, 'Have you believed because you have seen me? Blessed are those who have not seen and yet have come to believe.'
We now finish with prayers
A prayer for the Royal Air Force
O Lord our God, we commend to your gracious care and keeping the men and women of the Royal Air Force. We ask you to protect them from every danger; give them a loyal, courageous and disciplined spirit; instill in them the love of justice and liberty and grant that they made be called to serve only for the maintenance of order and peace in our world. For the sake of Jesus Christ our Lord.
Amen.
A prayer for Her Majesty the Queen
Almighty God, the fountain of all goodness, bless our Sovereign Lady, Queen Elizabeth, and all who are in authority under her; that they may order all things in wisdom and equity, righteousness and peace, to the honour of your name, and the good of your Church and people; through Jesus Christ our Lord.
Amen.
For all those who have died in the Royal Air Force
Almighty and everlasting God, we give you humble thanks for the memory and good example of all those who have laid down their lives in the service of their country.  Especially, those whose names are recorded in the Books of Remembrance in St Clement Danes Church. Accept their sacrifice, we beseech you; let it not be in vain that they have died in the cause of peace and freedom; and in your mercy send your peace into the hearts of all people; through Jesus Christ our Lord.
Amen.
A prayer for those who support the RAF Family
O God and Father of all, as we call to mind those who serve in the Royal Air Force and Royal Auxiliary Air Force, hear our prayer for those who support them and their families.  Especially we pray for the Royal Air Forces Association, the Royal Air Force Benevolent Fund, the RAF Widows Association and the RAF Charitable Trust. Uphold and encourage them in all their work, that our communities may be strengthened by their endeavour; for the sake of Jesus Christ our Lord.
Amen.
For the peace of the world:
Almighty God, from whom all thoughts of truth and peace proceed: kindle, we pray, in the hearts of all people the true love of peace, and guide with your pure and peaceable wisdom those who take counsel for the nations of the earth, that in tranquillity your kingdom may go forward, till the earth is filled with the knowledge of your love; through Jesus Christ our Lord.
Amen.
A Prayer of Commendation which may be said by all those serving in the Royal Air Force
Almighty God, who has promised that those who wait upon you shall renew their strength and rise up with wings, as eagles, we commend to your fatherly protection all who serve in the Royal Air Force and the Royal Auxiliary Air Force.  Uplift and support us in our high endeavour, that we may be a safeguard to our most gracious Sovereign Lady Queen Elizabeth, and a sure defence to our homeland. Help us to fulfil our several duties with honour, goodwill and integrity, and grant that we may prove to be worthy successors of those who by their valour and sacrifice nobly saved their day and generation; through Jesus Christ our Lord.
Amen.
---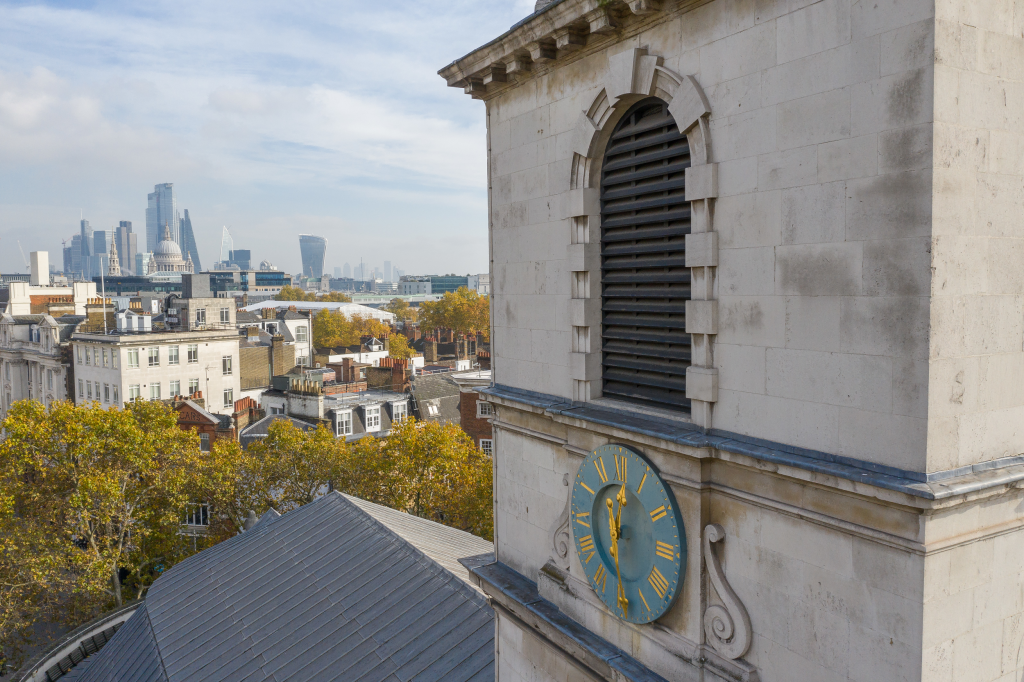 Thank you
Thank you for joining our Chaplain-in-Chief The Venerable John Ellis, our Resident Chaplain David Osborn, the RAF Family and friends for this service.
During these difficult times, when we are in isolation; whether at home or working to support key workers and the NHS; being able to share our Founder's Day service with you all is vital.
Please stay a while here on the church website and look around the RAF's; your church to see what else there is on offer.
We will look forward to welcoming you in person, once we are able to open our beautiful church again
We totally rely on our visitors and friends to support our church. We do not receive any public funding and are dependant on donations from visitors to the church. We currently have no visitors due to the essential restrictions and sadly therfore no donations.
It costs us over £100,000 each year to keep St Clement Danes Church open, so we would be evry grateful for any donation you may be able to make
If you you would like to donate to the church please click the big yellow button at the bottom.
Stay safe and stay well.
God bless you
David Osborn
Latest Podcasts and Media