Christmas Day address 2020
OK so today is day one: a partridge in a pear tree, are we all agreed?
And you'll probably be OK for the first five days because you can remember 5 Gold Rings, 4 French hens and all that follows from that……..
But the following week gets a bit hazier, how many maids a milking, and Lords a leaping, just how many drummers were drumming?
Somehow we stagger through to twelfth night, and the eve of the feast of the epiphany
All those gifts, all those presents. How many in total?
Apparently 364, which is, I'm sure you'll agree, frustratingly short of a satisfying number.
Trust me I've checked three times: 78 presents on the 12th day of Christmas, runs backwards down to a single partridge in a pear tree on Christmas Day
And a grand total of 364
One more and it would be perfect. One more and we would take our rest, comfortable in the knowledge that all was fine, all was somehow balanced in our lives – that all was properly ordered.
And lo and behold, of course there is another present. Of course, we have another thing to celebrate today,
The greatest gift of all: The present of the Christ child, born in a stable
Born to bring us all hope and joy and peace.
In a world that this year has been so often in turmoil and in our lives, which from time to time in the past 12 months have been so disjointed and unpredictable we pause today to consider the story of the Christ child.
The twelve days of Christmas – hardly a carol, more of a song, more of secular song at that
Yet a reminder that in all the present giving and swapping
In all the tinsel and baubles and in all the razzmatazz that is a contemporary Christmas there lies room for the Christ child
364 presents is always going to be one short.
And that one is the saviour of the World
God on earth and come amongst us to give all those presents some semblance of balance
Some opposite tension
Some other way of thinking, of living, of being and existing
So, whenever you hear the twelve days of Christmas from now on, you will always remember there's one present short
And that present is the reason for the season……….
Reading
Luke 2.1-20
The Birth of Jesus
In those days a decree went out from Emperor Augustus that all the world should be registered. This was the first registration and was taken while Quirinius was governor of Syria. All went to their own towns to be registered. Joseph also went from the town of Nazareth in Galilee to Judea, to the city of David called Bethlehem, because he was descended from the house and family of David. He went to be registered with Mary, to whom he was engaged and who was expecting a child. While they were there, the time came for her to deliver her child. And she gave birth to her firstborn son and wrapped him in bands of cloth, and laid him in a manger, because there was no place for them in the inn.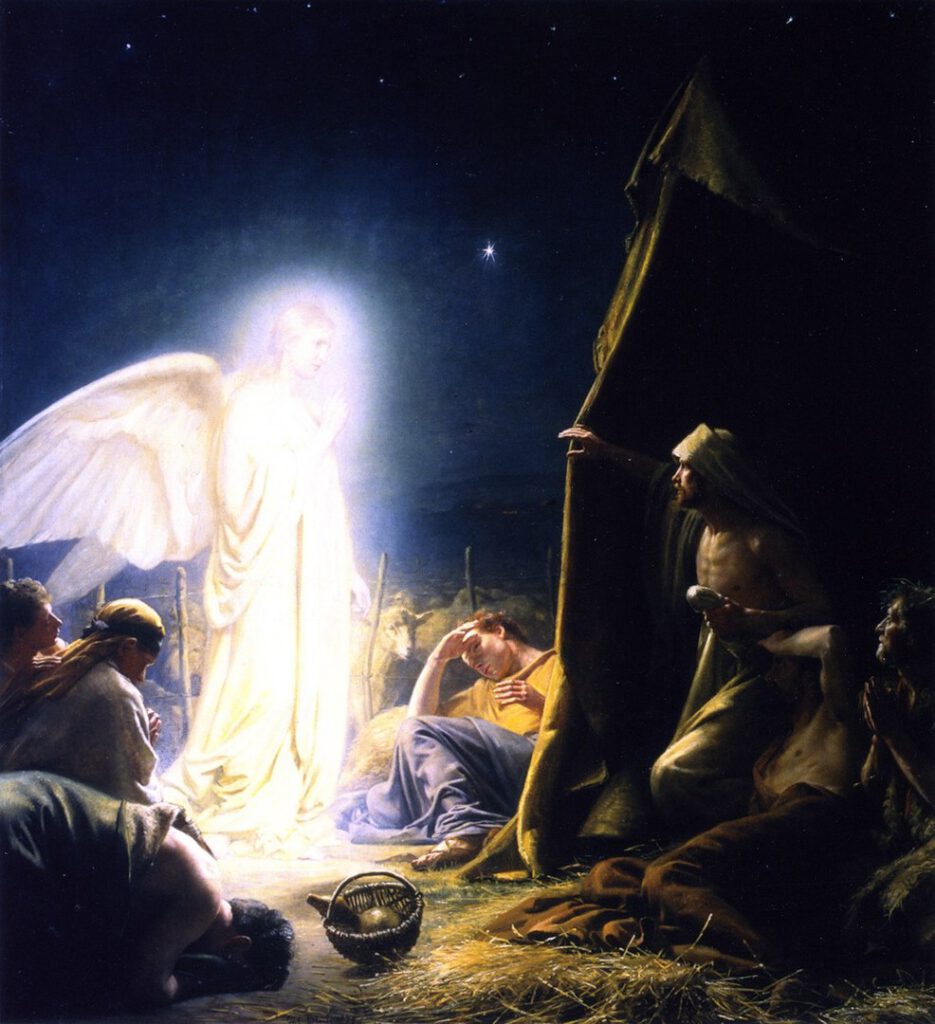 The Shepherds and the Angels
In that region there were shepherds living in the fields, keeping watch over their flock by night. Then an angel of the Lord stood before them, and the glory of the Lord shone around them, and they were terrified. But the angel said to them, 'Do not be afraid; for see—I am bringing you good news of great joy for all the people: to you is born this day in the city of David a Saviour, who is the Messiah, the Lord. This will be a sign for you: you will find a child wrapped in bands of cloth and lying in a manger.' And suddenly there was with the angel a multitude of the heavenly host, praising God and saying,
'Glory to God in the highest heaven, and on earth peace among those whom he favours!'
When the angels had left them and gone into heaven, the shepherds said to one another, 'Let us go now to Bethlehem and see this thing that has taken place, which the Lord has made known to us.' So they went with haste and found Mary and Joseph, and the child lying in the manger. When they saw this, they made known what had been told them about this child; and all who heard it were amazed at what the shepherds told them. But Mary treasured all these words and pondered them in her heart. The shepherds returned, glorifying and praising God for all they had heard and seen, as it had been told them.
Prayer for Christmas Day 2020
Almighty God,
you have given us your only-begotten Son
to take our nature upon him
and as at this time to be born of a pure virgin: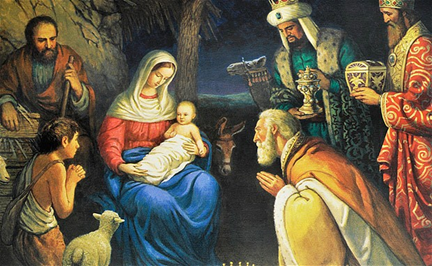 grant that we, who have been born again
and made your children by adoption and grace,
may daily be renewed by your Holy Spirit;
through Jesus Christ your Son our Lord,
who is alive and reigns with you,
in the unity of the Holy Spirit,
one God, now and for ever.
Amen.