Bible Reading and Prayer
for Wednesday 29th July 2020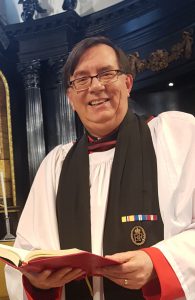 Welcome to our virtual morning Bible Reading & Prayer for today.


Good morning.


Our beautiful church remains closed for the time being, as we all play our part in fighting the invisible enemy of Covid 19.


As we continue to work from home, or on the front line with our brave key workers, I hope our daily prayers and readings from the Bible, bring you hope, some comfort and sustain you during this difficult time.


Our church remains empty, but together, in a virtual world, we give thanks to our Lord and pray for those whose lives have been touched during this time.
Blessings to you and your family.
David 
Bible Reading
Matthew 13.44-46
'The kingdom of heaven is like treasure hidden in a field, which someone found and hid; then in
his joy he goes and sells all that he has and buys that field.
'Again, the kingdom of heaven is like a merchant in search of fine pearls; on finding one pearl of
great value, he went and sold all that he had and bought it.
Prayer for today
Christ be with me, Christ within me,
Christ behind me, Christ before me,
Christ beside me, Christ to win me,
Christ to comfort and restore me.
Christ beneath me, Christ above me,
Christ in quiet, Christ in danger,
Christ in hearts of all that love me,
Christ in mouth of friend and stranger.
Amen.
 from St Patrick's Breastplate