Bible Reading and Prayer
for Wednesday 1st July 2020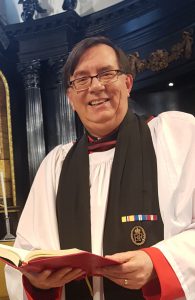 Welcome to our virtual morning Bible Reading & Prayer for today.


Good morning.


Our beautiful church remains closed for the time being, as we all play our part in fighting the invisible enemy of Covid 19.


As we continue to work from home, or on the front line with our brave key workers, I hope our daily prayers and readings from the Bible, bring you hope, some comfort and sustain you during this difficult time.


Our church remains empty, but together, in a virtual world, we give thanks to our Lord and pray for those whose lives have been touched during this time.
Blessings to you and your family.
David 
Bible Reading
Matthew 8.28-end
Jesus Heals the Gadarene Demoniacs
When he came to the other side, to the country of the Gadarenes, two demoniacs coming out of
the tombs met him. They were so fierce that no one could pass that way. Suddenly they
shouted, 'What have you to do with us, Son of God? Have you come here to torment us before
the time?' Now a large herd of swine was feeding at some distance from them. The demons
begged him, 'If you cast us out, send us into the herd of swine.' And he said to them, 'Go!' So
they came out and entered the swine; and suddenly, the whole herd rushed down the steep
bank into the lake and perished in the water. The swineherds ran off, and on going into the
town, they told the whole story about what had happened to the demoniacs. Then the whole
town came out to meet Jesus; and when they saw him, they begged him to leave their
neighbourhood.
Prayer for today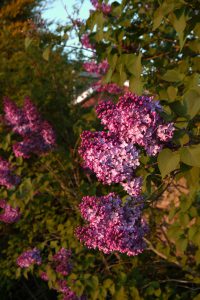 God of love,
turn our hearts to your ways;
and give us peace.
Amen.