Bible Reading and Prayer
for Tuesday 7th July 2020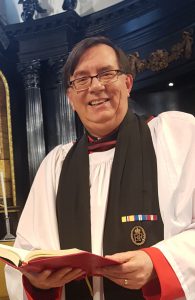 Welcome to our virtual morning Bible Reading & Prayer for today.


Good morning.


Our beautiful church remains closed for the time being, as we all play our part in fighting the invisible enemy of Covid 19.


As we continue to work from home, or on the front line with our brave key workers, I hope our daily prayers and readings from the Bible, bring you hope, some comfort and sustain you during this difficult time.


Our church remains empty, but together, in a virtual world, we give thanks to our Lord and pray for those whose lives have been touched during this time.
Blessings to you and your family.
David 
Bible Reading
Matthew 9.32-end
Jesus Heals One Who Was Mute
After they had gone away, a demoniac who was mute was brought to him. And when the demon
had been cast out, the one who had been mute spoke; and the crowds were amazed and said,
'Never has anything like this been seen in Israel.' But the Pharisees said, 'By the ruler of the
demons he casts out the demons.'
The Harvest Is Great, the Labourers Few
Then Jesus went about all the cities and villages, teaching in their synagogues, and proclaiming
the good news of the kingdom, and curing every disease and every sickness. When he saw the
crowds, he had compassion for them, because they were harassed and helpless, like sheep
without a shepherd. Then he said to his disciples, 'The harvest is plentiful, but the labourers are
few; therefore ask the Lord of the harvest to send out labourers into his harvest.'
Prayer for today
God of love,
turn our hearts to your ways;
and give us peace.
Amen.