Bible Reading and Prayer
for Tuesday 21st July 2020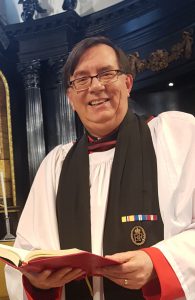 Welcome to our virtual morning Bible Reading & Prayer for today.


Good morning.


Our beautiful church remains closed for the time being, as we all play our part in fighting the invisible enemy of Covid 19.


As we continue to work from home, or on the front line with our brave key workers, I hope our daily prayers and readings from the Bible, bring you hope, some comfort and sustain you during this difficult time.


Our church remains empty, but together, in a virtual world, we give thanks to our Lord and pray for those whose lives have been touched during this time.
Blessings to you and your family.
David 
Bible Reading
The True Kindred of Jesus
While he was still speaking to the crowds, his mother and his brothers were standing outside,
wanting to speak to him. Someone told him, 'Look, your mother and your brothers are standing
outside, wanting to speak to you.' But to the one who had told him this, Jesus replied, 'Who is my
mother, and who are my brothers?' And pointing to his disciples, he said, 'Here are my mother and
my brothers! For whoever does the will of my Father in heaven is my brother and sister and
mother.'
Prayer for today
Lord God, whose Son, Jesus Christ,
understood people's fear and pain
before they spoke of them,
we pray for those who suffer this day
surround the frightened with your tenderness;
give strength to those in pain;
hold the weak in your arms of love,
and give hope and patience
to those who are recovering;
we ask this through the same Jesus Christ, our Lord.
Amen.