Bible Reading and Prayer
for Tuesday 14th July 2020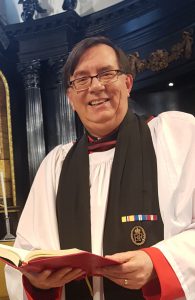 Welcome to our virtual morning Bible Reading & Prayer for today.


Good morning.


Our beautiful church remains closed for the time being, as we all play our part in fighting the invisible enemy of Covid 19.


As we continue to work from home, or on the front line with our brave key workers, I hope our daily prayers and readings from the Bible, bring you hope, some comfort and sustain you during this difficult time.


Our church remains empty, but together, in a virtual world, we give thanks to our Lord and pray for those whose lives have been touched during this time.
Blessings to you and your family.
David 
Bible Reading
Matthew 5.1-8
The Beatitudes
When Jesus saw the crowds, he went up the mountain; and after he sat down, his disciples came
to him. Then he began to speak, and taught them, saying:
'Blessed are the poor in spirit, for theirs is the kingdom of heaven.
'Blessed are those who mourn, for they will be comforted.
'Blessed are the meek, for they will inherit the earth.
'Blessed are those who hunger and thirst for righteousness, for they will be filled.
'Blessed are the merciful, for they will receive mercy.
'Blessed are the pure in heart, for they will see God.
Prayer for today
John Keble, Priest, Tractarian, Poet, 1866
Father of the eternal Word, in whose encompassing love all things in peace and order move, grant
that as your servant John Keble adored you in all creation, so we may have a humble heart of love
for the mysteries of your Church and know your love to be new every morning, in Jesus Christ
your Son our Lord; Amen.