Bible Reading and Prayer
for Thursday 9th July 2020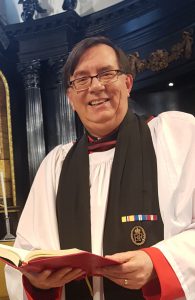 Welcome to our virtual morning Bible Reading & Prayer for today.


Good morning.


Our beautiful church remains closed for the time being, as we all play our part in fighting the invisible enemy of Covid 19.


As we continue to work from home, or on the front line with our brave key workers, I hope our daily prayers and readings from the Bible, bring you hope, some comfort and sustain you during this difficult time.


Our church remains empty, but together, in a virtual world, we give thanks to our Lord and pray for those whose lives have been touched during this time.
Blessings to you and your family.
David 
Bible Reading
Matthew 10.7-15
As you go, proclaim the good news, "The kingdom of heaven has come near." Cure the sick, raise
the dead, cleanse the lepers, cast out demons. You received without payment; give without
payment. Take no gold, or silver, or copper in your belts, no bag for your journey, or two tunics, or
sandals, or a staff; for labourers deserve their food. Whatever town or village you enter, find out
who in it is worthy, and stay there until you leave. As you enter the house, greet it. If the house is
worthy, let your peace come upon it; but if it is not worthy, let your peace return to you. If anyone
will not welcome you or listen to your words, shake off the dust from your feet as you leave that
house or town. Truly I tell you, it will be more tolerable for the land of Sodom and Gomorrah on the
day of judgement than for that town.
Prayer for today
O God, who would fold both heaven and earth in a single peace:
let the design of thy great love
lighten upon the waste of our wraths and sorrows:
and give peace to thy Church,
peace among nations,
peace in our dwellings,
and peace in our hearts:
through thy Son our Saviour Jesus Christ.
Amen.