Bible Reading and Prayer
for Thursday 17th September 2020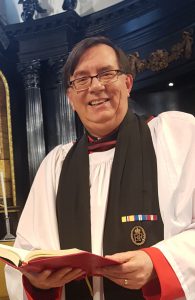 Welcome to our virtual morning Bible Reading & Prayer for today.


Our beautiful church is now open for private prayer and Sunday Services. To find out about event at the church please visit the Events Calendar.
As we continue to work from home, or on the front line with our brave key workers, I hope our daily prayers and readings from the Bible, bring you hope, some comfort and sustain you during this difficult time.
Blessings to you and your family.
David 
Bible Reading
Hildegard, Abbess of Bingen, Visionary, 1179
Luke 10.21-24
Jesus Rejoices
At that same hour Jesus rejoiced in the Holy Spirit and said, 'I thank you, Father, Lord of heaven and earth, because you have hidden these things from the wise and the intelligent and have revealed them to infants; yes, Father, for such was your gracious will. All things have been handed over to me by my Father; and no one knows who the Son is except the Father, or who the Father is except the Son and anyone to whom the Son chooses to reveal him.' 
Then turning to the disciples, Jesus said to them privately, 'Blessed are the eyes that see what you see! For I tell you that many prophets and kings desired to see what you see, but did not see it, and to hear what you hear, but did not hear it.'
Prayer for today: St Hildegard
Most glorious and holy God,
whose servant Hildegard, strong in the faith,
was caught up in the vision of your heavenly courts:
by the breath of your Spirit
open our eyes to glimpse your glory
and our lips to sing your praises with all the angels;
through Jesus Christ your Son our Lord,
who is alive and reigns with you,
in the unity of the Holy Spirit,
one God, now and for ever. Amen