Bible Reading and Prayer
for Thursday 16th July 2020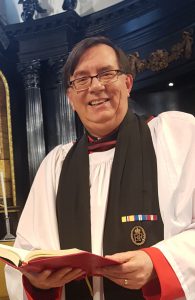 Welcome to our virtual morning Bible Reading & Prayer for today.


Good morning.


Our beautiful church remains closed for the time being, as we all play our part in fighting the invisible enemy of Covid 19.


As we continue to work from home, or on the front line with our brave key workers, I hope our daily prayers and readings from the Bible, bring you hope, some comfort and sustain you during this difficult time.


Our church remains empty, but together, in a virtual world, we give thanks to our Lord and pray for those whose lives have been touched during this time.
Blessings to you and your family.
David 
Bible Reading
Matthew 11.28-end
'Come to me, all you that are weary and are carrying heavy burdens, and I will give you rest. Take
my yoke upon you, and learn from me; for I am gentle and humble in heart, and you will find rest
for your souls. For my yoke is easy, and my burden is light.'
Prayer for today
Almighty God,
in Christ you make all things new:
transform the poverty of our nature by the riches of your grace,
and in the renewal of our lives
make known your heavenly glory;
through Jesus Christ our Lord.
Amen.