Bible Reading and Prayer
for Thursday 13th August 2020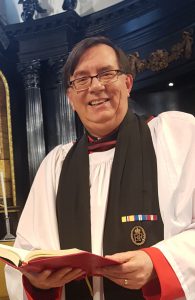 Welcome to our virtual morning Bible Reading & Prayer for today.


Good morning.


Our beautiful church remains closed for the time being, as we all play our part in fighting the invisible enemy of Covid 19.


As we continue to work from home, or on the front line with our brave key workers, I hope our daily prayers and readings from the Bible, bring you hope, some comfort and sustain you during this difficult time.


Our church remains empty, but together, in a virtual world, we give thanks to our Lord and pray for those whose lives have been touched during this time.
Blessings to you and your family.
David 
Bible Reading
Jeremy Taylor, Bishop of Down and Connor, Teacher of the Faith, 1667
Titus 2.7-8, 11-14
Show yourself in all respects a model of good works, and in your teaching show integrity,
gravity, and sound speech that cannot be censured; then any opponent will be put to shame,
having nothing evil to say of us.
For the grace of God has appeared, bringing salvation to all, training us to renounce impiety and
worldly passions, and in the present age to live lives that are self-controlled, upright, and godly,
while we wait for the blessed hope and the manifestation of the glory of our great God and
Saviour, Jesus Christ. He it is who gave himself for us that he might redeem us from all iniquity
and purify for himself a people of his own who are zealous for good deeds.
Prayer for today, Bishop Jeremy Taylor
Holy and loving God, you dwell in the human heart and make us partakers of the divine nature
in Christ our great high priest: help us who remember your servant Jeremy Taylor to put our
trust in your heavenly promises and follow a holy life in virtue and true godliness; through Jesus
Christ your Son our Lord, who is alive and reigns with you, in the unity of the Holy Spirit, one
God, now and for ever. Amen