Bible Reading and Prayer
for Saturday 4th July 2020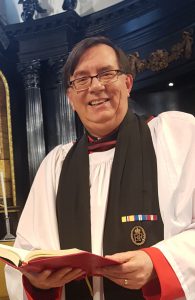 Welcome to our virtual morning Bible Reading & Prayer for today.


Good morning.


Our beautiful church remains closed for the time being, as we all play our part in fighting the invisible enemy of Covid 19.


As we continue to work from home, or on the front line with our brave key workers, I hope our daily prayers and readings from the Bible, bring you hope, some comfort and sustain you during this difficult time.


Our church remains empty, but together, in a virtual world, we give thanks to our Lord and pray for those whose lives have been touched during this time.
Blessings to you and your family.
David 
Bible Reading
Matthew 9.14-17
The Question about Fasting
Then the disciples of John came to him, saying, 'Why do we and the Pharisees fast often, but
your disciples do not fast?' And Jesus said to them, 'The wedding-guests cannot mourn as long
as the bridegroom is with them, can they? The days will come when the bridegroom is taken
away from them, and then they will fast. No one sews a piece of unshrunk cloth on an old cloak,
for the patch pulls away from the cloak, and a worse tear is made. Neither is new wine put into
old wineskins; otherwise, the skins burst, and the wine is spilled, and the skins are destroyed;
but new wine is put into fresh wineskins, and so both are preserved.'
Prayer for today
Almighty Lord and everlasting God,
we ask you to direct, sanctify and govern both our hearts and bodies
in the ways of your laws and the works of your commandments;
that through your most mighty protection, both here and ever,
we may be preserved in body and soul;
through our Lord and Saviour Jesus Christ.
Amen.