Bible Reading and Prayer
for Saturday 22nd August 2020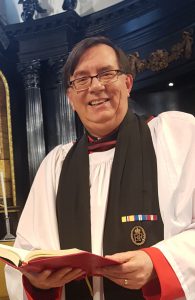 Welcome to our virtual morning Bible Reading & Prayer for today.


Good morning.


Our beautiful church remains closed for the time being, as we all play our part in fighting the invisible enemy of Covid 19.


As we continue to work from home, or on the front line with our brave key workers, I hope our daily prayers and readings from the Bible, bring you hope, some comfort and sustain you during this difficult time.


Our church remains empty, but together, in a virtual world, we give thanks to our Lord and pray for those whose lives have been touched during this time.
Blessings to you and your family.
David 
Bible Reading
Matthew 23.1-12
Jesus Denounces Scribes and Pharisees
Then Jesus said to the crowds and to his disciples, 'The scribes and the Pharisees sit on
Moses' seat; therefore, do whatever they teach you and follow it; but do not do as they do, for
they do not practise what they teach. They tie up heavy burdens, hard to bear, and lay them on
the shoulders of others; but they themselves are unwilling to lift a finger to move them. They do
all their deeds to be seen by others; for they make their phylacteries broad and their fringes
long. They love to have the place of honour at banquets and the best seats in the synagogues,
and to be greeted with respect in the market-places, and to have people call them rabbi. But you
are not to be called rabbi, for you have one teacher, and you are all students. And call no one
your father on earth, for you have one Father—the one in heaven. Nor are you to be called
instructors, for you have one instructor, the Messiah. The greatest among you will be your
servant. All who exalt themselves will be humbled, and all who humble themselves will be
exalted.
Prayer for today
Lord Jesus Christ, you are the way, the truth and the life: let us not stray from you who are the
way, nor distrust your promises who are the truth, nor rest in anything but you who are the life,
for beyond you there is nothing to be desired neither in heaven nor in earth. Amen.
from a prayer of Erasmus (1536)