Bible Reading and Prayer
for Saturday 11th July 2020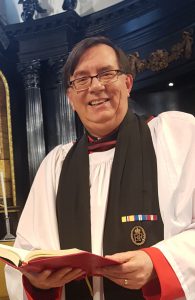 Welcome to our virtual morning Bible Reading & Prayer for today.


Good morning.


Our beautiful church remains closed for the time being, as we all play our part in fighting the invisible enemy of Covid 19.


As we continue to work from home, or on the front line with our brave key workers, I hope our daily prayers and readings from the Bible, bring you hope, some comfort and sustain you during this difficult time.


Our church remains empty, but together, in a virtual world, we give thanks to our Lord and pray for those whose lives have been touched during this time.
Blessings to you and your family.
David 
Bible Reading
Luke 18.18-22
The Rich Ruler
A certain ruler asked him, 'Good Teacher, what must I do to inherit eternal life?' Jesus said to him,
'Why do you call me good? No one is good but God alone. You know the commandments: "You
shall not commit adultery; You shall not murder; You shall not steal; You shall not bear false
witness; Honour your father and mother." ' He replied, 'I have kept all these since my youth.' When
Jesus heard this, he said to him, 'There is still one thing lacking. Sell all that you own and
distribute the money to the poor, and you will have treasure in heaven; then come, follow me.'
Prayer for today, St Benedict of Nursia
Eternal God, who made Benedict a wise master in the school of your service and a guide to many
called into community to follow the rule of Christ; grant that we may put your love before all else
and seek with joy the way of your commandments, through Jesus Christ our Lord. Amen.