Bible Reading and Prayer
for Monday 13th July 2020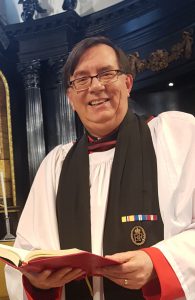 Welcome to our virtual morning Bible Reading & Prayer for today.


Good morning.


Our beautiful church remains closed for the time being, as we all play our part in fighting the invisible enemy of Covid 19.


As we continue to work from home, or on the front line with our brave key workers, I hope our daily prayers and readings from the Bible, bring you hope, some comfort and sustain you during this difficult time.


Our church remains empty, but together, in a virtual world, we give thanks to our Lord and pray for those whose lives have been touched during this time.
Blessings to you and your family.
David 
Bible Reading
Matthew 10.40-11.1
Rewards
'Whoever welcomes you welcomes me, and whoever welcomes me welcomes the one who sent
me. Whoever welcomes a prophet in the name of a prophet will receive a prophet's reward; and
whoever welcomes a righteous person in the name of a righteous person will receive the reward of
the righteous; and whoever gives even a cup of cold water to one of these little ones in the name
of a disciple—truly I tell you, none of these will lose their reward.'
Now when Jesus had finished instructing his twelve disciples, he went on from there to teach and
proclaim his message in their cities.


Prayer for today
Almighty Lord and everlasting God,
we ask you to direct, sanctify and govern both our hearts and bodies
in the ways of your laws and the works of your commandments;
that through your most mighty protection, both here and ever,
we may be preserved in body and soul;
through our Lord and Saviour Jesus Christ.
Amen.