Bible Reading and Prayer
for Friday 24th July 2020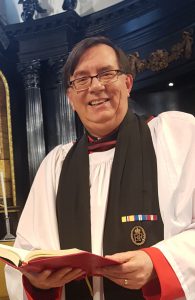 Welcome to our virtual morning Bible Reading & Prayer for today.


Good morning.


Our beautiful church remains closed for the time being, as we all play our part in fighting the invisible enemy of Covid 19.


As we continue to work from home, or on the front line with our brave key workers, I hope our daily prayers and readings from the Bible, bring you hope, some comfort and sustain you during this difficult time.


Our church remains empty, but together, in a virtual world, we give thanks to our Lord and pray for those whose lives have been touched during this time.
Blessings to you and your family.
David 
Bible Reading
Matthew 13.18-23
The Parable of the Sower Explained
'Hear then the parable of the sower. When anyone hears the word of the kingdom and does not
understand it, the evil one comes and snatches away what is sown in the heart; this is what was
sown on the path. As for what was sown on rocky ground, this is the one who hears the word and
immediately receives it with joy; yet such a person has no root, but endures only for a while, and
when trouble or persecution arises on account of the word, that person immediately falls away.  As for what was sown among thorns, this is the one who hears the word, but the cares of the world
and the lure of wealth choke the word, and it yields nothing. But as for what was sown on good
soil, this is the one who hears the word and understands it, who indeed bears fruit and yields, in
one case a hundredfold, in another sixty, and in another thirty.'
Prayer for today
O Lord God of Hosts,
stretch forth, we pray, your almighty arm
to strengthen and protect our service men and women.
Support them in times of conflict,
and in their rest and training keep them safe from all evil;
endue them with courage and loyalty;
and grant that in all things they may serve without reproach;
through Jesus Christ our Lord.
Amen.