Bible Reading and Prayer
for Friday 17th July 2020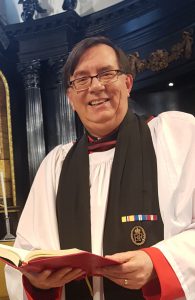 Welcome to our virtual morning Bible Reading & Prayer for today.


Good morning.


Our beautiful church remains closed for the time being, as we all play our part in fighting the invisible enemy of Covid 19.


As we continue to work from home, or on the front line with our brave key workers, I hope our daily prayers and readings from the Bible, bring you hope, some comfort and sustain you during this difficult time.


Our church remains empty, but together, in a virtual world, we give thanks to our Lord and pray for those whose lives have been touched during this time.
Blessings to you and your family.
David 
Bible Reading
Matthew 12.1-8
Plucking Grain on the Sabbath
At that time Jesus went through the cornfields on the sabbath; his disciples were hungry, and they
began to pluck heads of grain and to eat. When the Pharisees saw it, they said to him, 'Look, your
disciples are doing what is not lawful to do on the sabbath.' He said to them, 'Have you not read
what David did when he and his companions were hungry? He entered the house of God and ate
the bread of the Presence, which it was not lawful for him or his companions to eat, but only for
the priests. Or have you not read in the law that on the sabbath the priests in the temple break the
sabbath and yet are guiltless? I tell you, something greater than the temple is here. But if you had
known what this means, "I desire mercy and not sacrifice", you would not have condemned the
guiltless. For the Son of Man is lord of the sabbath.'
Prayer for today
Blessed are you, Lord our God.
How sweet are your words to the taste,
sweeter than honey to the mouth.
How precious are your commands for our life,
more than the finest gold in our hands.
How marvellous is your will for the world,
Unending is your love for the nations.
Our voices shall sing of your promises
and our lips declare your praise.
Blessed be God, Father, Son and Holy Spirit.
Blessed be God for ever.
Amen.