Bible Reading and Prayer
for Wednesday 13th May 2020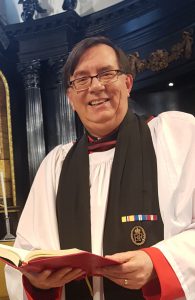 Welcome to our virtual morning Bible Reading & Prayer for today. 
During this time when we spend our time in isolation at home;
Whether working alone, with family and loved ones, or continuing as normal if you are a key worker, or supporting our NHS as many within the RAF Family are doing.
I thought I would try and share a Bible reading and a prayer at the start of each weekday morning, during this difficult time.
I hope you may find comfort in the words.
Blessing to you and your family
David Osborn.
Bible Reading
John Chapter 15 verses 1 to 8
'I am the true vine, and my Father is the vine-grower. He removes every branch in me that
bears no fruit. Every branch that bears fruit he prunes to make it bear more fruit. You have
already been cleansed by the word that I have spoken to you. Abide in me as I abide in you.
Just as the branch cannot bear fruit by itself unless it abides in the vine, neither can you unless
you abide in me. I am the vine, you are the branches. Those who abide in me and I in them bear
much fruit, because apart from me you can do nothing. Whoever does not abide in me is thrown
away like a branch and withers; such branches are gathered, thrown into the fire, and burned. If
you abide in me, and my words abide in you, ask for whatever you wish, and it will be done for
you. My Father is glorified by this, that you bear much fruit and become my disciples.
Prayer for today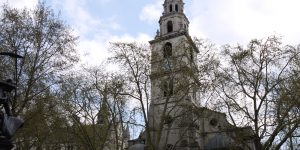 O God, the protector of all who trust in you, without whom nothing is strong, nothing is holy:
increase and multiply upon us your mercy; that with you as our ruler and guide,
we may so pass through things temporal that we lose not our hold on things eternal;
through Jesus Christ our Lord. Amen