Bible Reading and Prayer
for Wednesday 10th June 2020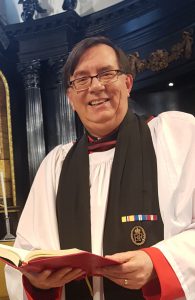 Welcome to our virtual morning Bible Reading & Prayer for today.


Good morning.


Our beautiful church remains closed for the time being, as we all play our part in fighting the invisible enemy of Covid 19.


As we continue to work from home, or on the front line with our brave key workers, I hope our daily prayers and readings from the Bible, bring you hope, some comfort and sustain you during this difficult time.


Our church remains empty, but together, in a virtual world, we give thanks to our Lord and pray for those whose lives have been touched during this time.
Blessings to you and your family.
David 
Bible Reading
Matthew 5.17-19
The Law and the Prophets
'Do not think that I have come to abolish the law or the prophets; I have come not to abolish but
to fulfil. For truly I tell you, until heaven and earth pass away, not one letter, not one stroke of a
letter, will pass from the law until all is accomplished. Therefore, whoever breaks one of the
least of these commandments, and teaches others to do the same, will be called least in the
kingdom of heaven; but whoever does them and teaches them will be called great in the
kingdom of heaven.
Prayer for today
adapted from the 1928 Prayer Book
Keep us in peace, O Christ our God, under the protection of your holy and venerable cross;
save us from our enemies, visible and invisible, and count us worthy to glorify you with
thanksgiving, with the Father and the Holy Spirit, now and for ever, world without end. Amen