Bible Reading and Prayer
for Tuesday 19th May 2020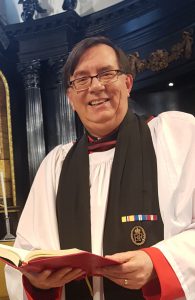 Welcome to our virtual morning Bible Reading & Prayer for today. 
Good morning.


Our beautiful church remains closed for the time being, as we all play our part in fighting the invisible enemy of Covid 19.


As we continue to work from home, or on the front line with our brave key workers, I hope our daily prayers and readings from the Bible, bring you hope, some comfort and sustain you during this difficult time.


Our church remains empty, but together, in a virtual world, we give thanks to our Lord and pray for those whose lives have been touched during this time.
Blessings to you and your family.
David 
Bible Reading
Psalm 138
I give you thanks, O Lord, with my whole heart;
   before the gods I sing your praise;
I bow down towards your holy temple
   and give thanks to your name for your steadfast love and your faithfulness;
   for you have exalted your name and your word
   above everything.
On the day I called, you answered me,
   you increased my strength of soul. 
All the kings of the earth shall praise you, O Lord,
   for they have heard the words of your mouth.
They shall sing of the ways of the Lord,
   for great is the glory of the Lord.
For though the Lord is high, he regards the lowly;
   but the haughty he perceives from far away.
Though I walk in the midst of trouble,
   you preserve me against the wrath of my enemies;
you stretch out your hand,
   and your right hand delivers me.
The Lord will fulfil his purpose for me;
   your steadfast love, O Lord, endures for ever.
   Do not forsake the work of your hands.
Prayer for today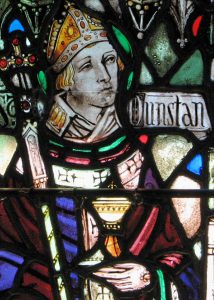 St Dunstan's day
Almighty God, who raised up Dunstan to be a true shepherd of the lock, a restorer of monastic life and a faithful counsellor to those in authority, give to all pastors the same gifts of your Holy Spirit that they may be true servants of Christ and all his people, through Jesus Christ, your son our Lord. Amen.