Bible Reading and Prayer
for Saturday 9th May 2020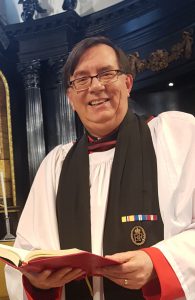 Welcome to our virtual morning Bible Reading & Prayer for today.

During this time when we spend our time in isolation at home;
Whether working alone, with family and loved ones, or continuing as normal if you are a key worker, or supporting our NHS as many within the RAF Family are doing.
I thought I would try and share a Bible reading and a prayer at the start of each weekday morning, during this difficult time.
I hope you may find comfort in the words.
Blessing to you and your family
David Osborn.
Bible Reading
Luke Chapter 4 verses 31 to 37
He went down to Capernaum, a city in Galilee, and was teaching them on the sabbath. They
were astounded at his teaching, because he spoke with authority. In the synagogue there was a
man who had the spirit of an unclean demon, and he cried out with a loud voice, 'Let us alone!
What have you to do with us, Jesus of Nazareth? Have you come to destroy us? I know who
you are, the Holy One of God.' But Jesus rebuked him, saying, 'Be silent, and , come out of
him!' When the demon had thrown him down before them, he came out of him without having
done him any harm. They were all amazed and kept saying to one another, 'What kind of
utterance is this? For with authority and power he commands the unclean spirits, and out they
come!' And a report about him began to reach every place in the region.
Prayer for today
Almighty God, from whom all thoughts of truth and peace proceed, kindle we pray, in the hearts
of all, the true love of peace and guide with your pure and peaceable wisdom those who take
counsel for the nations of the earth, that in tranquillity your kingdom may go forward, till the
earth is filled with the knowledge of you love, through Jesus Christ your Son our Lord:
Amen