Bible Reading and Prayer
for Saturday 23rd May 2020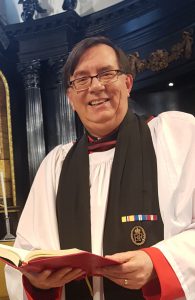 Welcome to our virtual morning Bible Reading & Prayer for today. 
Good morning.


Our beautiful church remains closed for the time being, as we all play our part in fighting the invisible enemy of Covid 19.


As we continue to work from home, or on the front line with our brave key workers, I hope our daily prayers and readings from the Bible, bring you hope, some comfort and sustain you during this difficult time.


Our church remains empty, but together, in a virtual world, we give thanks to our Lord and pray for those whose lives have been touched during this time.
Blessings to you and your family.
David 
Bible Reading
John 16 verses 23 to 28
Until now you have not asked for anything in my name. Ask and you will receive, so that your joy may be complete.  'I have said these things to you in figures of speech. The hour is coming when I will no longer speak to you in figures, but will tell you plainly of the Father. On that day you will ask in my name. I do not say to you that I will ask the Father on your behalf; for the Father himself loves you, because you have loved me and have believed that I came from God. I came from the Father and have come into the world; again, I am leaving the world and am going to the Father.'
Prayer for today
O God the King of glory you have exalted your only Son Jesus Christ with great triumph to your kingdom in heaven, we beseech you, leave us not comfortless but send your Holy Spirit to strengthen us and exalt us to the place where our Saviour Christ is gone before, who is alive and reigns with you in the unity of the Holy Spirit, one God, now and for ever. Amen.