Bible Reading and Prayer
for Saturday 30th May 2020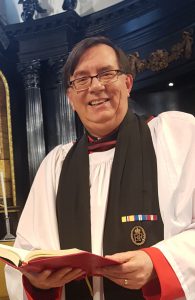 Welcome to our virtual morning Bible Reading & Prayer for today. 
Good morning.


Our beautiful church remains closed for the time being, as we all play our part in fighting the invisible enemy of Covid 19.


As we continue to work from home, or on the front line with our brave key workers, I hope our daily prayers and readings from the Bible, bring you hope, some comfort and sustain you during this difficult time.


Our church remains empty, but together, in a virtual world, we give thanks to our Lord and pray for those whose lives have been touched during this time.
Blessings to you and your family.
David 
Bible Reading
Isaiah 58 verses 6-11
Is not this the fast that I choose:
   to loose the bonds of injustice,
   to undo the thongs of the yoke,
to let the oppressed go free,
   and to break every yoke?
Is it not to share your bread with the hungry,
   and bring the homeless poor into your house;
when you see the naked, to cover them,
   and not to hide yourself from your own kin?
Then your light shall break forth like the dawn,
   and your healing shall spring up quickly;
your vindicator shall go before you,
   the glory of the Lord shall be your rearguard.
Then you shall call, and the Lord will answer;
   you shall cry for help, and he will say, Here I am.
If you remove the yoke from among you,
   the pointing of the finger, the speaking of evil,
if you offer your food to the hungry
   and satisfy the needs of the afflicted,
then your light shall rise in the darkness
   and your gloom be like the noonday.
The Lord will guide you continually,
   and satisfy your needs in parched places,
   and make your bones strong;
and you shall be like a watered garden,
   like a spring of water,
   whose waters never fail.
Prayer for today
Josephine Butler
God of compassion and love, by whose grace your servant Josephine Butler followed in the way of
your Son in caring for those in need: help us like her to work with strength for the restoration of all
to the dignity and freedom of those created in your image; though Jesus Christ our Saviour. Amen.