Bible Reading and Prayer
for Friday 15th May 2020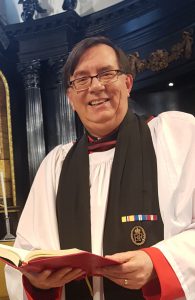 Welcome to our virtual morning Bible Reading & Prayer for today. 
During this time when we spend our time in isolation at home;
Whether working alone, with family and loved ones, or continuing as normal if you are a key worker, or supporting our NHS as many within the RAF Family are doing.
I thought I would try and share a Bible reading and a prayer at the start of each weekday morning, during this difficult time.
I hope you may find comfort in the words.
Blessing to you and your family
David Osborn.
Bible Reading
John Chapter 15 verses 12 to 17
'This is my commandment, that you love one another as I have loved you. No one has greater
love than this, to lay down one's life for one's friends. You are my friends if you do what I
command you. I do not call you servants any longer, because the servant does not know what
the master is doing; but I have called you friends, because I have made known to you
everything that I have heard from my Father. You did not choose me but I chose you. And I
appointed you to go and bear fruit, fruit that will last, so that the Father will give you whatever
you ask him in my name. I am giving you these commands so that you may love one another.
Prayer for today
O gracious and holy Father, give us wisdom to perceive you, diligence to seek you,
patience to wait for you, eyes to behold you, a heart to meditate upon you,
and a life to proclaim you, through the power of the spirit of Jesus Christ our Lord.
Amen St Benedict