---
Annual Thanksgiving Service 2020
---
Service Transcript
ORDER OF SERVICE
Conducted by
The Reverend David Osborn, Resident Chaplain
Music during the Service by
The Choir of St Clement Danes
Director of Music
Mr Simon Over
Assistant Director of Music
Charles Newsome-Hubbard
The Introit
Sanctus: from the Requiem Faure
The Gathering
We meet in the name of Christ,
Who died and was raised by the glory of God the Father. Grace, mercy and peace
be with you all.
We are here today to remember before God those who died in service in the Royal
Air Force to commend them to God's care and keeping and to comfort one another
in our grief; in the hope that is ours through the death and resurrection of Jesus
Christ. Therefore we welcome you into this house of prayer, that here today you
may know the peace of Christ in communion with all God's faithful servants.
God our refuge and strength, close at hand in our distress; meet us in our sorrow
and lift our eyes to the peace and light of your constant care. Help us to hear your
word of grace that our fear will be dispelled by your love, our loneliness eased by
your presence and our hope renewed by your promises in Jesus Christ our Lord.
Amen.
Hymn
1. Praise, my soul, the King of heaven;
To his feet thy tribute bring.
Ransomed, healed, restored, forgiven,
Who like me his praise should sing?
Praise him! Praise him!
Praise the everlasting King.
2. Praise him for his grace and favour
To our fathers in distress;
Praise him still the same for ever,
Slow to chide, and swift to bless.
Praise him! Praise him!
Glorious in his faithfulness.
3. Father-like, he tends and spares us;
Well our feeble frame he knows;
In his hands he gently bears us,
Rescues us from all our foes.
Praise him! Praise him!
Widely as his mercy flows.
4. Angels, help us to adore him;
Ye behold him face to face;
Sun and moon, bow down before him;
Dwellers all in time and space.
Praise him! Praise him!
Praise with us the God of grace.
Words: Henry F Lyte Music: John Goss
The First Reading is Psalm 84
How lovely is your dwelling place,
    O Lord of hosts!
My soul longs, indeed it faints for the courts of the Lord;
my heart and my flesh sing for joy to the living God.
Even the sparrow finds a home,
    and the swallow a nest for herself,
    where she may lay her young, at your altars, O Lord of hosts,
    my King and my God.
Happy are those who live in your house, ever singing your praise.
Happy are those whose strength is in you,
    in whose heart are the highways to Zion.
As they go through the valley of Baca they make it a place of springs;
    the early rain also covers it with pools.
They go from strength to strength the God of gods will be seen in Zion.
O Lord God of hosts, hear my prayer; give ear, O God of Jacob!
Behold our shield, O God look on the face of your anointed.
For a day in your courts is better than a thousand elsewhere.
I would rather be a doorkeeper in the house of my God
    than live in the tents of wickedness.
For the Lord God is a sun and shield; he bestows favour and honour.
No good thing does the Lord withhold from those who walk uprightly.
O Lord of hosts, happy is everyone who trusts in you.
The Choir will sing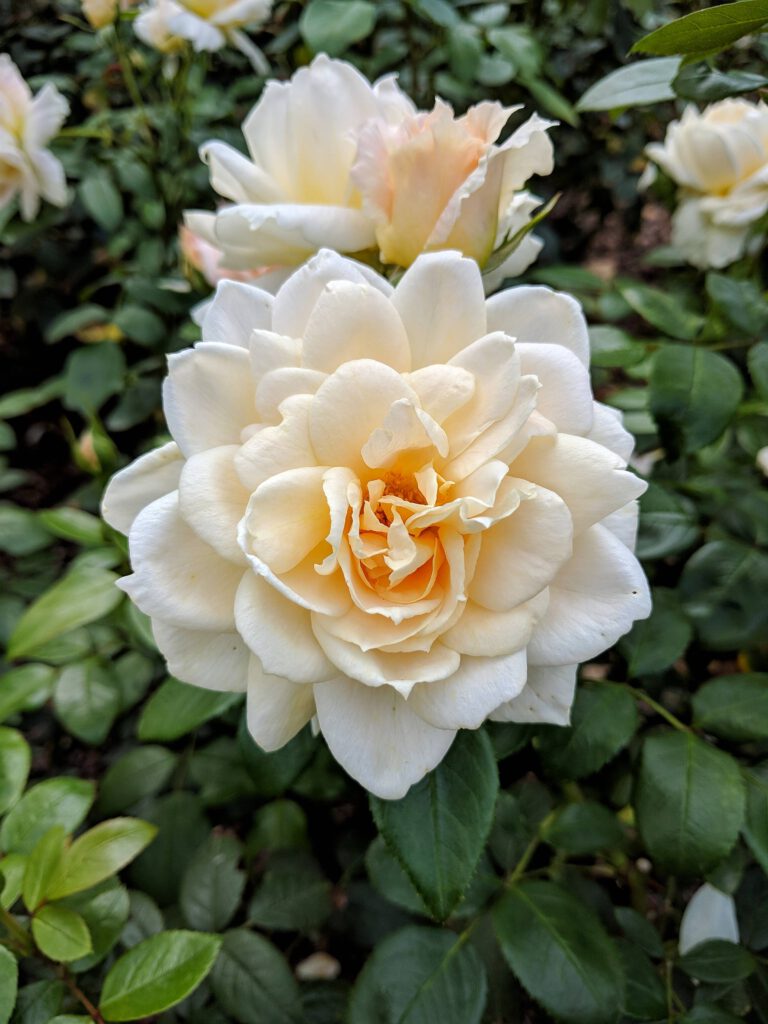 The Psalm
Psalm 121
Music: Walford Davies
I will lift up mine eyes unto the hills: from whence cometh my help. My help cometh
even from the Lord: who hath made heaven and earth. He will not suffer thy foot to
be moved: and he that keepeth thee will not sleep. Behold, he that keepeth Israel:
shall neither slumber nor sleep.
The Lord himself is thy keeper: the Lord is thy defence upon thy right hand; So that
the sun shall not burn thee by day: neither the moon by night. The Lord shall
preserve thee from all evil: yea, it is even he that shall keep thy soul. The Lord shall
preserve thy going out, and thy coming in: from this time forth for evermore.
Glory be to the Father, and to the Son: and to the Holy Ghost. As it was in the
beginning, is now, and ever shall be: world without end. Amen.
The Second Reading Revelation 21 verses 1 to 7
Then I saw a new heaven and a new earth; for the first heaven and the first earth
had passed away, and the sea was no more. And I saw the holy city, the new
Jerusalem, coming down out of heaven from God, prepared as a bride adorned for
her husband. And I heard a loud voice from the throne saying, 'See, the home of
God is among mortals. He will dwell with them; they will be his peoples, and God
himself will be with them; he will wipe every tear from their eyes. Death will be no
more; mourning and crying and pain will be no more, for the first things have
passed away.'
And the one who was seated on the throne said, 'See, I am making all things new.'
Also he said, 'Write this, for these words are trustworthy and true.' Then he said to
me, 'It is done! I am the Alpha and the Omega, the beginning and the end. To the
thirsty I will give water as a gift from the spring of the water of life. Those who
conquer will inherit these things, and I will be their God and they will be my children.
The Choir will sing
The Anthem  - Faire is the heaven Harris
The Address
The Reverend Paul Mellor, Principal Chaplain Church of Scotland and Free Churches
Hymn
1. I vow to thee, my country, all earthly things above,
entire and whole and perfect, the service of my love:
the love that asks no question, the love that stands the test, that lays upon the altar
the dearest and the best;
the love that never falters, the love that pays the price,
the love that makes undaunted the final sacrifice.
2. And there's another country, I've heard of long ago,
most dear to them that love her, most great to them that know; we may not count
her armies, we may not see her King; her fortress is a faithful heart, her pride is
suffering; and soul by soul and silently her shining bounds increase, and her ways
are ways of gentleness and all her paths are peace.
Words: Sir Cecil Spring Rice Music: Gustav Holst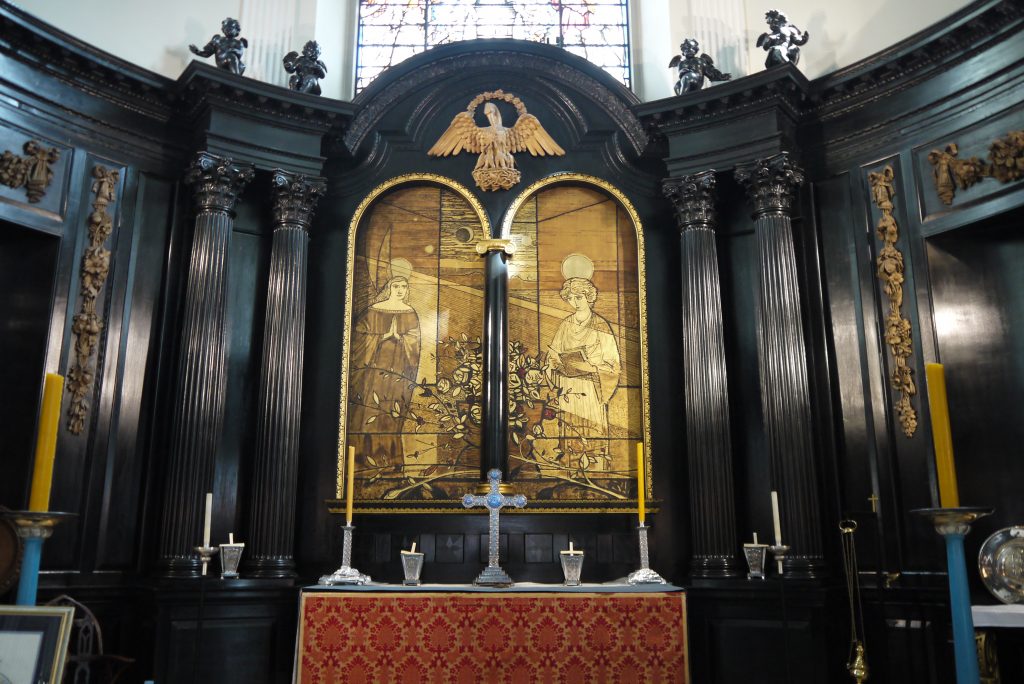 The Act of Remembrance
The eternal God is your refuge, and underneath are the everlasting arms. We
entrust into the merciful keeping of God, their Creator, Redeemer and Sanctifier, the
souls of those whom we remember today.
A short period of silence is kept for remembrance then
The Choir will sing
In Paradisum: from the Requiem - Faure
The Prayers
O Father of all, we pray to you for those whom we love, but see no longer. Grant
them your peace; let light perpetual shine upon them; and in your loving wisdom and
almighty power work in them the good purpose of your perfect will, through Jesus
Christ our Lord.
Amen.
Lord Jesus Christ, you comforted your disciples when you were going to die: now
set our troubled hearts at rest and banish our fears. You are the way to the Father:
help us to follow you. You are the truth: bring us to know you. You are the life: give
us that life, to live with you now and forever.
Amen.
O Almighty God, who hast promised that they who wait upon thee shall renew their
strength, and mount up with wings as eagles, we commend to your Fatherly
protection all who serve in the Royal Air Force; uplift and support them in their high
endeavour, that they may be a safeguard to our Queen and a sure defence to our
Country. Help them fulfil their several duties with honour, quietness and integrity,
and grant that they may prove to be worthy successors to those who by their valour
and sacrifice, have nobly served their day and generation; through Jesus Christ our
Lord.
Amen.
Merciful God, we commend ourselves and all those who need your help and love.
Where there is hatred, give love; where there is injury, pardon; where there is doubt,
faith; where there is despair, hope; where there is sadness, joy; where there is
darkness, light. Grant that we may not seek so much to be consoled, as to console;
to be understood, as to understand; to be loved, as to love; for it is in giving that we
receive, it is in pardoning that we are pardoned, and it is in dying that we are born to
eternal life.
Amen.
The Lord's Prayer (said together)
Our Father, who art in heaven, hallowed be thy name; thy kingdom come; thy
will be done on earth as it is in heaven. Give us this day our daily bread. And
forgive us our trespasses, as we forgive those who trespass against us. And
lead us not into temptation; but deliver us from evil. For thine is the kingdom,
the power and the glory, for ever and ever. Amen.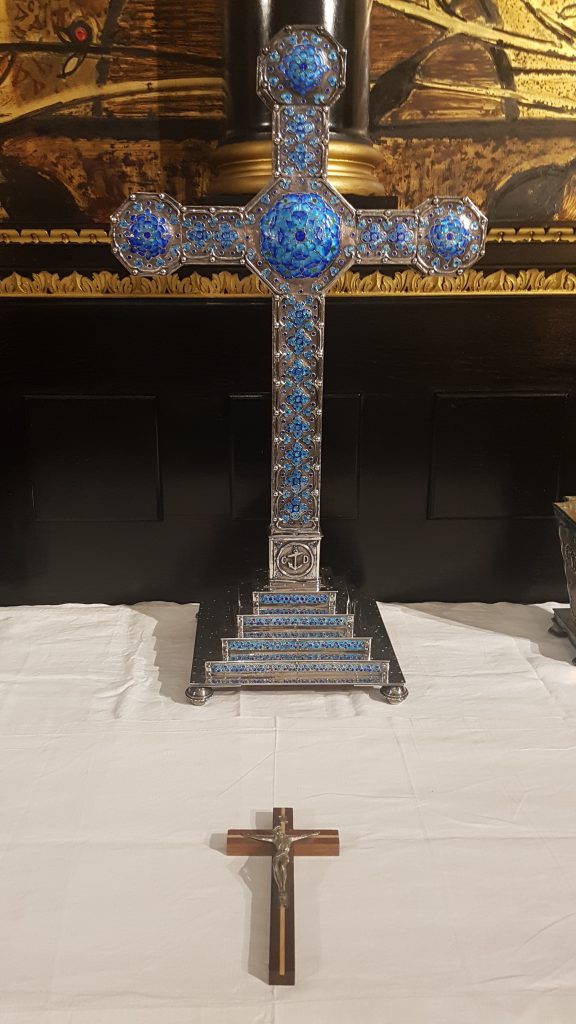 The Commendation
Almighty God, in your tender mercy you sent your Son to restore in us your image.
In obedience to your will he gave up his life for us, bearing in his body our sins on
the cross. By your mighty power you raised him from the grave and exalted him to
the throne of glory. Rejoicing in his victory and trusting in your promise to make alive
all who turn to Christ, we commend the souls of those whom we remember today to
your mercy and we join with all your faithful people and the whole company of
heaven in the one unending song of praise: glory and wisdom and honour be to our
God for ever and ever.
Amen.
Final Hymn
1. The day thou gavest, Lord, is ended,
the darkness falls at thy behest;
to thee our morning hymns ascended,
thy praise shall sanctify our rest.
2. As o'er each continent and island
the dawn leads on another day,
the voice of prayer is never silent,
nor dies the strain of praise away.
3. The sun that bids us rest is waking
our brethren 'neath the western sky,
and hour by hour fresh lips are making
thy wondrous doings heard on high.
4. So be it, Lord; thy throne shall never,
like earth's proud empires, pass away;
thy kingdom stands, and grows for ever,
till all thy creatures own thy sway.
Words: John Ellerton Music: Tune: St Clement by Clement Scholefield
The Blessing
The Peace of God, which passes all understanding, keep your hearts and minds in
the knowledge and love of God, and of his Son Jesus Christ our Lord: and the
blessing of God almighty, the Father, the Son, and the Holy Spirit, be among you
and remain with you always.
Amen.
The Choir will sing
The Lord bless you and keep you John Rutter
Recessional Music
Langlais –Pièce